Sunday 10 March is the 2019 Metro North Interclub Teams Challenge.
This is a fun day hosted by Trumps Bridge Centre in Mosman, as well as a challenge for clubs to show their talents across the entire masterpoint range. Novices are just as important as the most expert players - you will be playing only against teams in the same category as you.
NSBC may be nominating up to 8 Teams (from both Lindfield and Willoughby) for this event - in different categories - and will pay the team entry fees. Places are limited so put in your nomination ASAP!
The list of entries is behind the director's chair at Club Willoughby. You may enter as a team-of-four or, if you are available as a pair, check with John McIlrath about possible team mates.
This weeks Free Friday lesson will be presented by Sue Crompton as Mike will be in Canberra.
Topics:
About Holdup Plays

Win in the Proper Hand

Read the Lead

Low from Dummy

Cover the Lead
Please join us for another great lesson. This is suitable for all players - Rookie and above.
9.30am East Lindfiled Friday. No partner no problem - just come along. The lesson is followed by our 10.00am duplicate so you can try out your new tricks.
The first newsletter for 2019 has been emailed to all members and is also available in hard copy in our club rooms.
You can also click here
This week's lesson is about
The Deep Finesse

The First Round Duck

Watch the Spot Cards

Trump Entries

Trump Control

Conceding a Trick
Please join Mike at East Lindfield on Friday at 9.30am for his free pre-game lesson.  Then join our friendly and fun duplicate at 10.00am. No partner, no problem, just come along.
The results for the December Monthly Winners competition have now been calculated.
Every session at both Club Willoughby and East Lindfield resulted in a winner for the month of December. This was the last of these monthly competitions for 2018. We will continue with this format in 2019 and will result in an overall winner at the end of the year..
Check out how you went during December:
                               December Results - Summary of all winners
Please join Mike at 9.30am at East Lindfield this Friday for a free 30 minute lesson before the duplicate at 10.00am. Topics include:
Planning Ahead

Flexibility

Ducking Plays

Overtaking Plays

Unblocking Plays

Jettison Plays
There's a lot to learn in this lesson - suitable for all levels of players. You will all get great value and learn some new tricks.
No partner no problem just come along!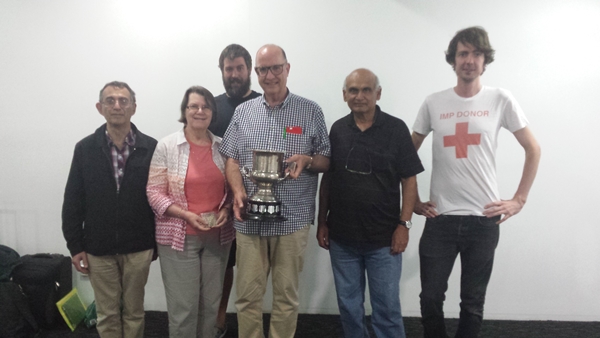 Continuing a remarkable year, our popular director Johnno Newman was part of the winning NEILL Team in the Grand National Open Teams Final in Tweed Heads. Team members: Warren Lazer, Pauline Gumby, Nye Griffiths, Bruce Neill, Avi Kanetkar, Johnno Newman.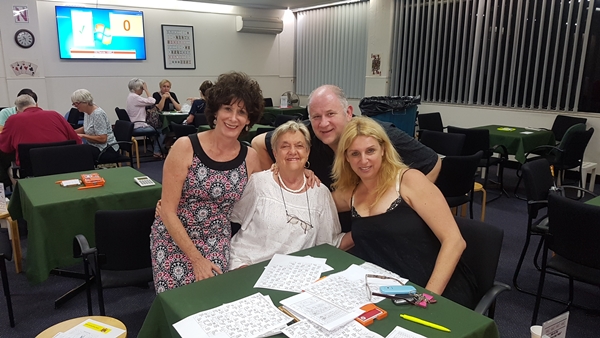 The last multi-session event for the year was won by the MUNDELL Team. Congratulations to:
Giselle Mundell - Avril Zets, Judy Osie - Witold Chylewski 
Runners Up were the SYLVESTER Team:
Liz Sylvester - Peter Gill, Karen McCallum - Axel Johannsson
Third were the FINIKIOTIS Team:
George Finikiotis - Kevin Davies, Colin Thomas - Leo Goorevich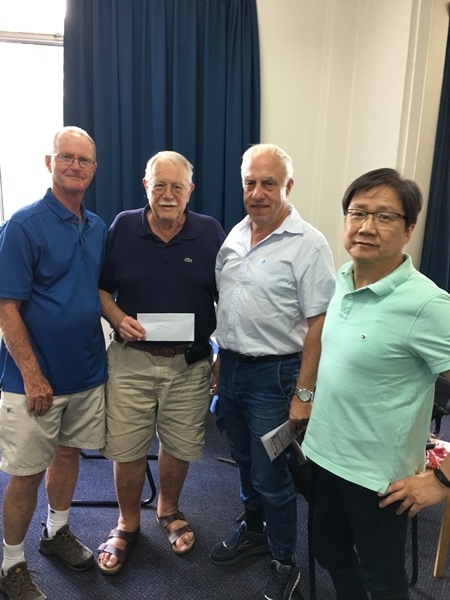 The winners of this event were the SMEE Team.
Congratulations to:
Edward Truscott, David Smee, Derek Maltz and Alexis Ngan
Runners up were the MARSHALL Team:
Peter Marshall - Mark Moskow - Sunny Pang - Margaret Owen - Peter Bendelstein (sub)
This week's free lesson is suitable for all levels of players. Everyone will pick up new tricks and ideas.
Entry Considerations

Proper Hand on Lead

Cash Out Time?

Dummy's Long Suit

Dummy's Singleton
Please join me this Friday at East Lindfiled at 9.30am and then join in the fun and friendly duplicate session at 10.00am.
No partner no problem. Just come along and you will get a game.
Mike Prescott 0435 528 872
Contact Info
Club Manager  -  Mike Prescott   
Mbl: 0435 528 872  or  use Contact Form
Willoughby Venue
Club Willoughby, 26 Crabbes Avenue, North Willoughby
PO Box 608 Willoughby 2068
Tel: (02) 9411 3527
East Lindfield Venue
Lindfield Bowling Club, 2b Carlyle Road, East Lindfield
Tel: (02) 9415 8344