You can now top up your Pre-paid account, or pay for your Membership or Beginners Lessons online - using your PayPal, Visa or Mastercard accounts.
Direct deposits to our Bank account are also an option. Click on the dollar sign in the top left of the screen or on this link.
We suggest you check the statement that is emailed to you at the end of each month and top up your PP Account to ensure you have sufficient funds to cater for your expenses in the ensuing month.
Mike
It is with sadness that I note the passing of long time NSBC member Ron Smith on Friday 1 December, after hitting his head in an accidental fall at his home, resulting in a fatal brain bleed. He will be greatly missed in bridge circles in Sydney's North and will be remembered elsewhere such as at Parramatta Bridge Club where he and his wife Margaret were active members.
His daughter Lori has advised "Dad's funeral has been scheduled for this Friday 8 December at 12 noon. It will be held at Sacred Heart Catholic Church, 1 Keenan St, Mona Vale. After the service, refreshments will be served at Dad's house at 43 Beach Rd, Collaroy, where we hope to continue to reminisce and to celebrate his long and successful life."
Mike
Full Schedule of sessions over the holiday period: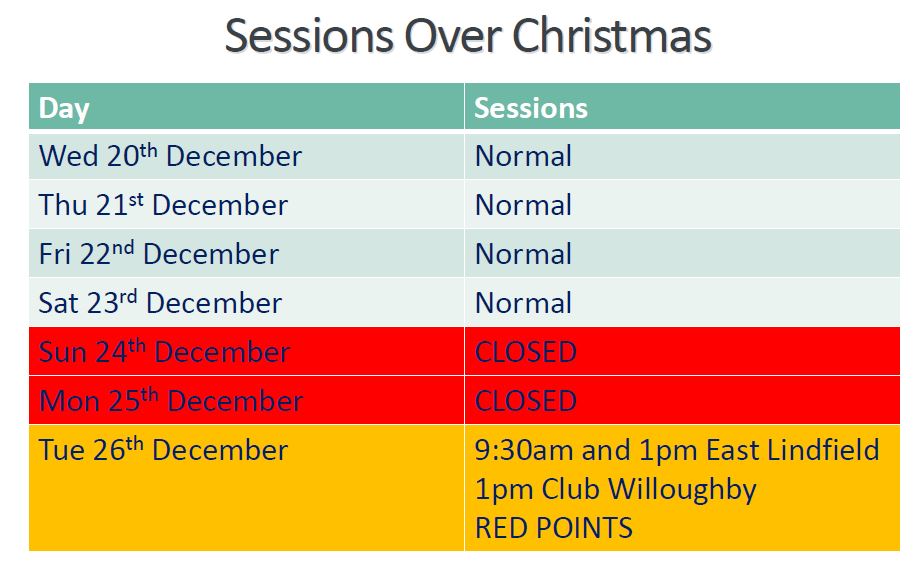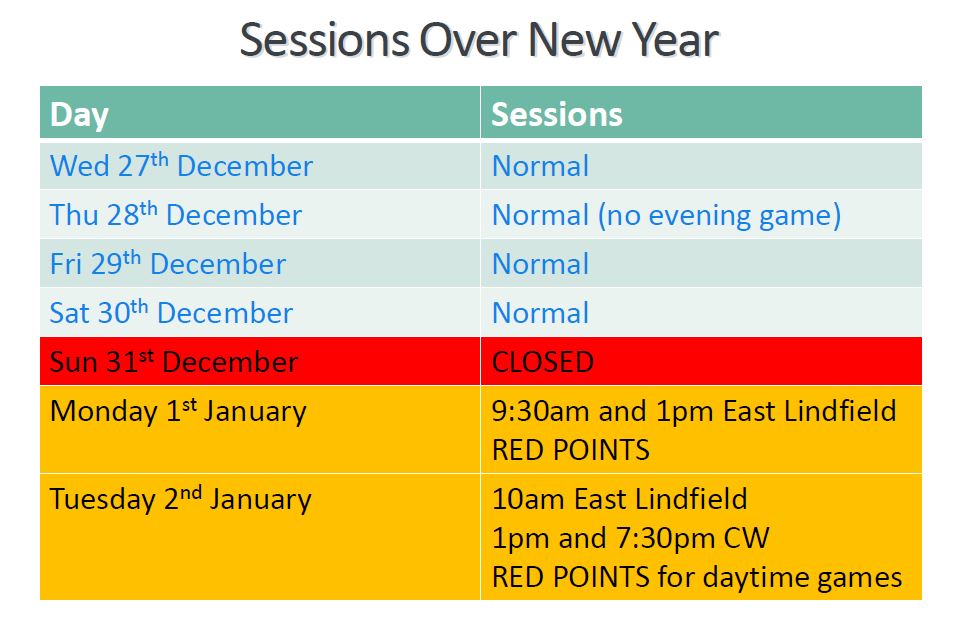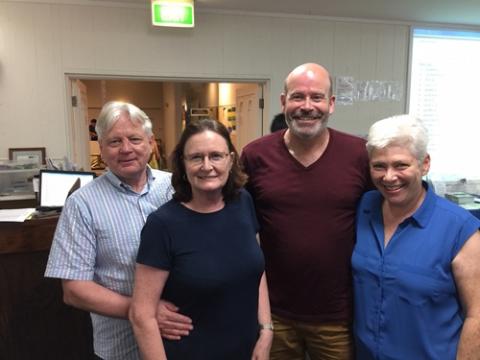 Congratulations to the winners - the CLARKE Team; Gary Clarke, Sally Clarke, David Fryda, Anita Curtis.
2nd were the JOHANNSSON Team: Axel Johannsson, Arthur Ramer, Tina Zines, Dennis Zines.
3rd the PITT Team: Helene Pitt, Ruth Tobin, David Hudson, Peter Jeffery.
Check out the latest issue for
     -     An Interview with Mike Prescott, our Club Manager
     -     Details of Upcoming Events and Lessons
     -     Session times over Xmas and New Year
     -     Some common bidding problems
      Read it here: December-January Newsletter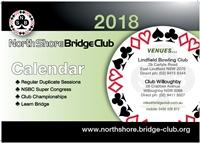 The new calendar for next year has just been released. Printed copies will be available shortly. Meanwhile you can find it on this website from the main menu, under Club Documents/Tournaments or just click here.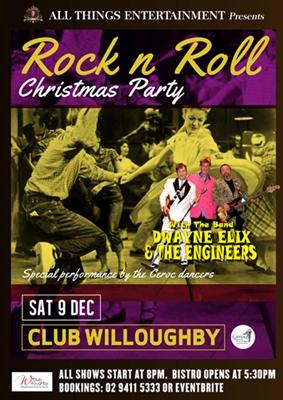 Club Willoughby is having a Rock & Roll Christmas Party on Saturday 9th December - featuring the band Dwayne Elix and the Engineers. Click here  to see their bio!
The Club is offering 2 free tickets to this show and Mike will be doing a random draw from the Bridge Club membership  - to select the winners.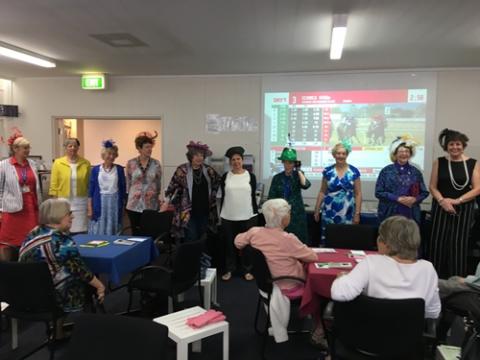 Hat Parade at Club Willoughby
                                  Open: 
N-S Winners:   Jean Williams & Margaret Wear
E-W Winners:  Sheena Arora & Frank Budai 
                         Rookie-Supervised
N-S Winners:   Noni Glew & Judy Chapple


E-W Winners:  Sandra McKenzie Joy Liddell
                              East Lindfield
N-S Winners Judy Bardone & Fiona Lavery
E-W Winners Joyce & Bruce Edwards. 
More Photos:      Club Willoughby        East Lindfield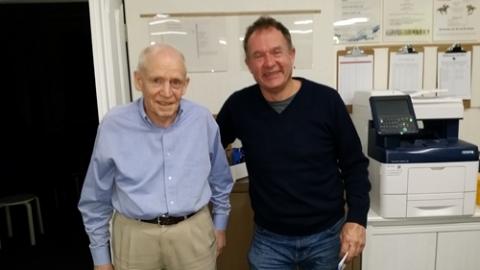 Click here to see results for all sessions.
The winners of this event - in which participants used the best scores from two out of the possible 3 nights - were Jim Bean and Tim Mountjoy.
Jim and Tim just beat Linda King and Kim Neale into second place.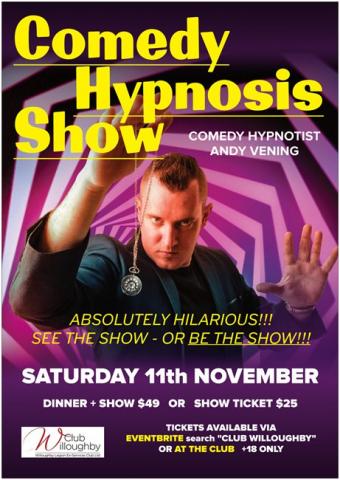 Click here for a sample of what you can expect! An evening of hilarious hypnotic fun where amazing volunteers demonstrate the power of their unconscious mind in displays of hilarity and mayhem.
The Club is offering 2 free tickets to this show on Saturday 11th November. Mike will be doing a random draw from the Bridge Club membership later this week - to select the winners.
Contact Info
Club Manager  -  Mike Prescott   
Mbl: 0435 528 872;        Email: manager@northshore.bridge-club.org
Willoughby Venue
Club Willoughby, 26 Crabbes Avenue, North Willoughby
PO Box 608 Willoughby 2068
Tel: (02) 9411 3527
East Lindfield Venue
Lindfield Bowling Club, 2b Carlyle Road, East Lindfield
Tel: (02) 9415 8344