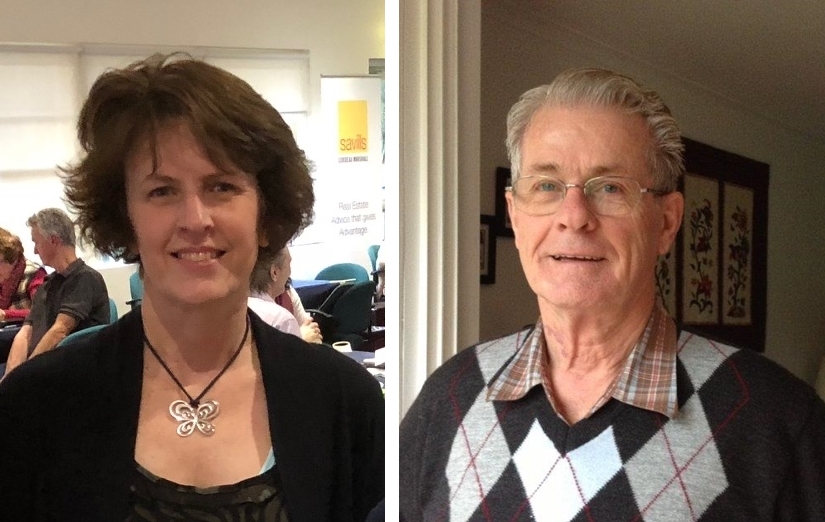 This event has just concluded. The winners were
                         Fiona Lavery and John Jongkind.
Runners up were Alicia Mercer and Leo Goorevich while 3rd were Jeanette Abrams and Derek Maltz.
Mike's lesson this week is on Matchpoint Strategy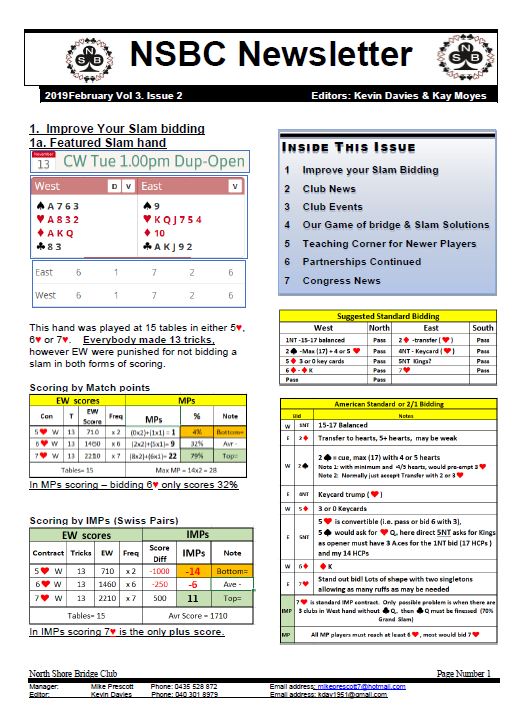 The NSBC Newsletter for February is now available. Lots of interesting articles on bidding, play, results, upcoming events and humour.
The results for the January Monthly Winners competition are now available.
Every session at both Club Willoughby and East Lindfield resulted in a winner for the month of January.
In 2019, this competition will contribute towards determining the Club Champion. The first seven places in this "event" will earn Championship Points - see the January Newsletter for details of the Club Championship initiative.
Check out how you went during January
Mike is back for this week's free Friday lesson 9.30am at East Lindfield. The subject is Signalling Methods:
Sunday 10 March is the 2019 Metro North Interclub Teams Challenge.
This is a fun day hosted by Trumps Bridge Centre in Mosman, as well as a challenge for clubs to show their talents across the entire masterpoint range. Novices are just as important as the most expert players - you will be playing only against teams in the same category as you.
This weeks Free Friday lesson will be presented by Sue Crompton as Mike will be in Canberra.
Topics:
The first newsletter for 2019 has been emailed to all members and is also available in hard copy in our club rooms.
You can also click here
Contact Info
Club Manager  -  Mike Prescott   
Mbl: 0435 528 872  or  use Contact Form
Willoughby Venue
Club Willoughby, 26 Crabbes Avenue, North Willoughby
PO Box 608 Willoughby 2068
Tel: (02) 9411 3527
East Lindfield Venue
Lindfield Rollers Bowling Club, 2b Carlyle Road, East Lindfield
Tel: (02) 9415 8344