The Newsletter is published bi-monthly and always includes lots of instructive articles on both bidding and play. You will also find details of Upcoming Events and Lessons as well as the latest news from all of us who want to make your time at the club as enjoyable as possible.
On April 7 the membership elected a new Committee for 2018:
President:         John Brownie
Vice President: Graham Murray
Secretary:         David Hagley
Treasurer:         Les Grewcock
Committee:        David Hudson; Elana Kohn; John McIlrath.
Photo (L to R):   Les, David Hagley, Graham, Elana, David Hudson, John Brownie with Club Manager Mike Prescott.
We would like to see as many of our members as possible attending our AGM on Saturday the 7th April.
The AGM will be at Club Willoughby at 11.30am followed by bridge at 1.00pm there will be an Open section and a Restricted section to cater for all players.
We would like to encourage all Rookie and Restricted players to join us for the AGM and the bridge to follow.
Winners were Sheena Arora & Bijan Assaee.
Runners up were Lynn Baker & Ian Bailey.
The first two placegetters will be heading to the State  Mixed Pairs Final.
Condolences to Ian Plummer & Julie Norton, who have provided details for their Dad's funeral:
2pm for a 2:15pm service on Monday 26 March.
North Chapel, Northern Suburbs Crematorium, 199 Delhi Rd, North Ryde.
Then at the Legion's club in Crabbes Avenue North Willoughby for the wake.
We look forward to seeing all members who can attend.
Congratulations to the winners - Sally and Garry Clarke, shown here with Club Manager Mike Prescott.
Runners up were Jessica Brake and Paul Dalley, while 3rd place went to George Finikiotis and Liz Fanos.
B Grade winners were Shuliang YANG & Judy Zhu.
C Grade winners were Fiona Fawcett & Kit Meyers.
The NSBC Mixed Pairs Champions for 2018 are Liz Wilkinson and Patrick Neary.
The runners up were Frances Lyons and Arthur Ramer, with Giselle Mundell and Peter Jeffery coming third.
The first three placegetters will be nominated by the club for the State Mixed Pairs Finals later in the year.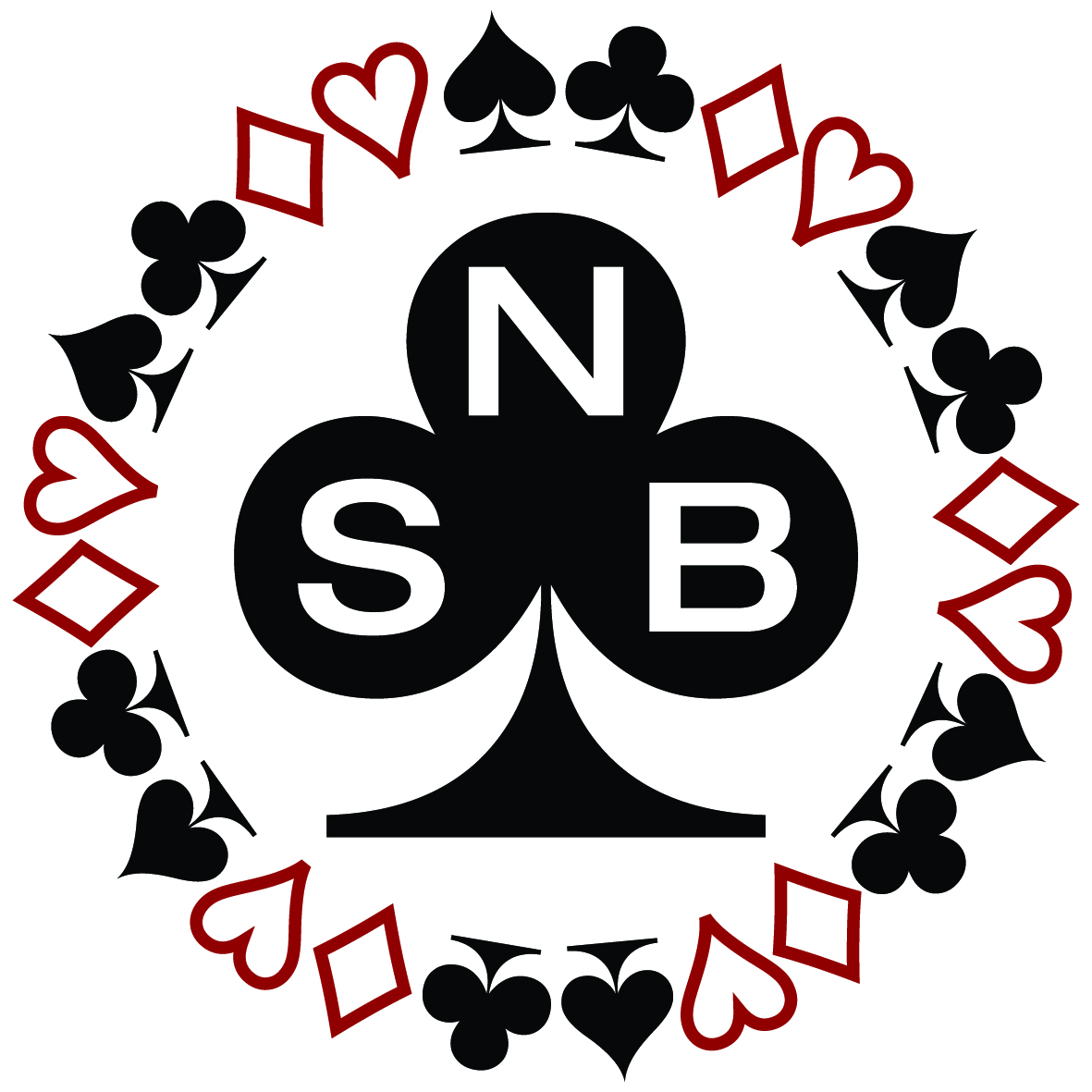 The Annual General Meeting of members of North Shore Bridge Club will be held at the club premises, Club Willoughby, 26 Crabbe's Avenue, Willoughby at 11:30am on Saturday 7th April 2018.
All reports relating to this meeting, including the Proxy Form and Nomination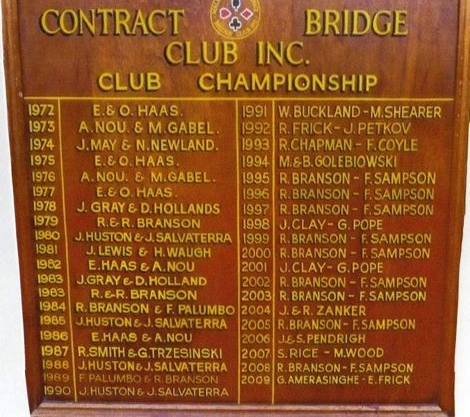 If you're interested in History - both Modern and Ancient - take a look at the various honours won by members of our club - shown in the About Us tab under 'Honour Boards'.
Contact Info
Club Manager  -  Mike Prescott   
Mbl: 0435 528 872  or  use Contact Form
Willoughby Venue
Club Willoughby, 26 Crabbes Avenue, North Willoughby
PO Box 608 Willoughby 2068
Tel: (02) 9411 3527
East Lindfield Venue
Lindfield Bowling Club, 2b Carlyle Road, East Lindfield
Tel: (02) 9415 8344