This week Mike's free lesson will be in two parts; part 1 this Friday 9.30am East Lindfield and part 2 in two weeks' time (after Easter). Everyone gets notes to take home.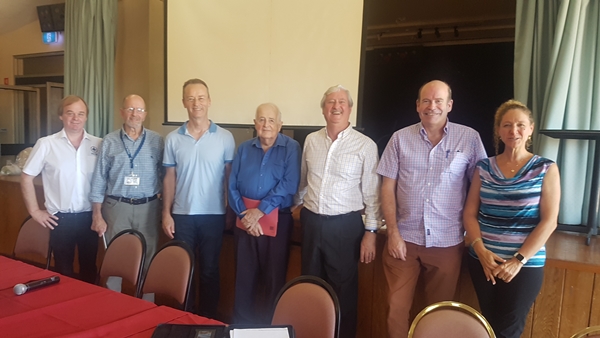 A large crowd gathered for the Annual General Meeting at Club Willoughby on Saturday - to hear about progress on the site's building development, to express a vote of thanks to the outgoing President John Brownie and to elect a ne
Don't miss Mike's Friday Lesson at East Lindfield 9.30am. 
This week is Part Two of Rebids by Responder

The results for the March Monthly Winners competition have now been calculated.
Every session at both Club Willoughby and East Lindfield resulted in a winner for the month of March. Check out how you went
Join Mike Friday 9.30am East Lindfield for another great lesson. Topics covered include:
1. The Ground Rules
2. Weak Hands
Congratulations to David Weston, Lynn Kalmin and Lorna Ichilcik who have won their way into the State Open team. They will join Julian Foster, Matthew Thomson and Peter Buchen in representing NSW at the Australian National Championships to be held in Melbourne in July.
Well done too to Kit Meyers and Kerry Rymer who came second in the finals of the NSW State Restricted Pairs Championsip held in Orange over the weekend.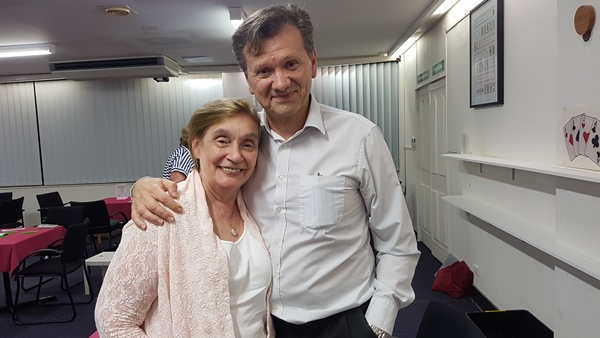 The fourth and final round of this event was played last night.
This week's Friday lesson at 9.30am at East Lindfield will be a continuation of the one started last week. Topics covered include:
1. Revalue Your Hand
2. After a Minor Suit Raise
3. Natural Bidding
4. Showing a Stopper
Please join Mike this Friday, then join in our fun and friendly duplicate at 10.00am and try out your new tricks.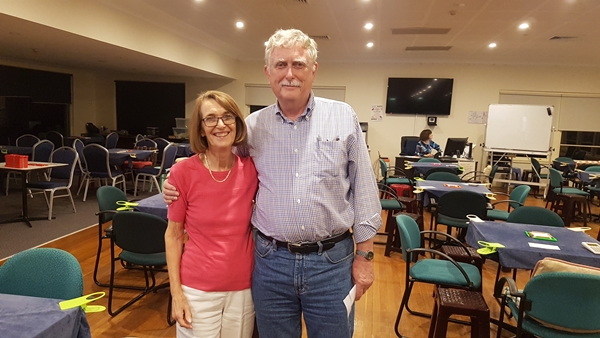 This event has just concluded. The winners (by a mile) were
                          Roslyn and Tony Howes
Contact Info
Club Manager  -  Mike Prescott   
Mbl: 0435 528 872  or  use Contact Form
Willoughby Venue
Club Willoughby, 26 Crabbes Avenue, North Willoughby
PO Box 608 Willoughby 2068
Tel: (02) 9411 3527
East Lindfield Venue
Lindfield Rollers Bowling Club, 2b Carlyle Road, East Lindfield
Tel: (02) 9415 8344