New Committee Elected at 2019 AGM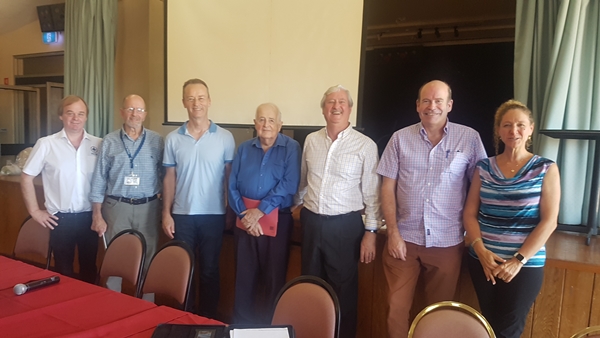 A large crowd gathered for the Annual General Meeting at Club Willoughby on Saturday - to hear about progress on the site's building development, to express a vote of thanks to the outgoing President John Brownie and to elect a new Committee for the next 12 months.
The new committee consists of:
President:   John Mottram;         Vice President: Graham Murray
Treasurer:   Les Grewcock         Secretary; David Hagley;
Committee:  David Fryda;           David Hudson;        Elana Kohn.
Pictured (L to R): MIke (Club Mgr), Graham, David Hudson, John, David Hagley, David Fryda, Elana.