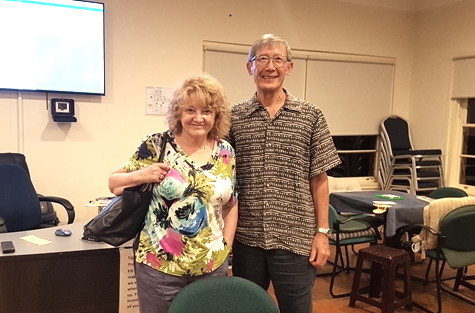 This is the first time an East Lindfield week day event has counted towards the Club Championship.
The daytime Mixed Pairs qualifying event at Club Willoughby has concluded.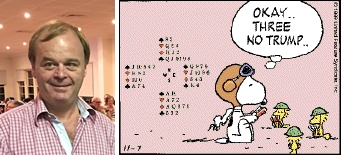 East Lindfield Friday 9.30am 
                   Combatting Weak Openings Part 1
Congratulations to our members Lynn, Lorna and Jessica who won their way into the NSW Team in the recent Women's Interstate Teams Selection tournament.
The final placings were:
1st    Lynn Kalmin - Lorna Ichilcik
2nd  Susan Humphries - Jessica Brake
3rd   Kinga Moses - Nazife Bashar
Fantastic effort by our members and club management!
The total is made up of:
Approx $4K from Table Fees and Polystyrene cup contributions
$2K from Donations
The first Championship events of the year have now been decided

Womens Pairs:
1st:  Lynn Kalmin and Lorna Ichilcik
2nd: Helen Lowry and Frances Lyons
3rd:  Mischa Solar and Angie Boulton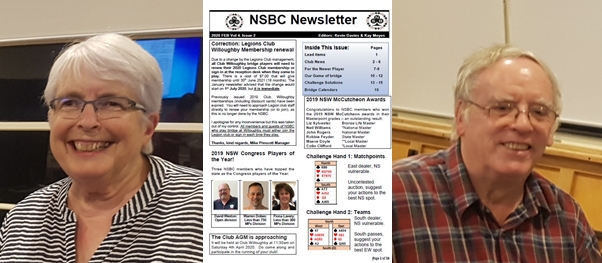 Don't miss a great read in this month's newsletter: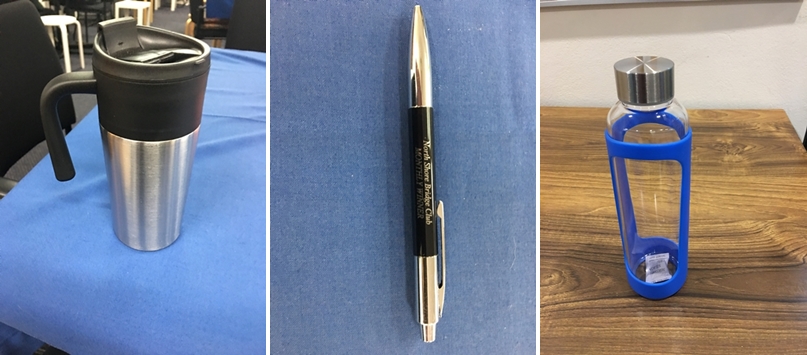 The results for the January Monthly Winners competition are given below. Winners can choose a prize from a Travel Mug, Water Bottle or NSBC Monthly Winner Pen.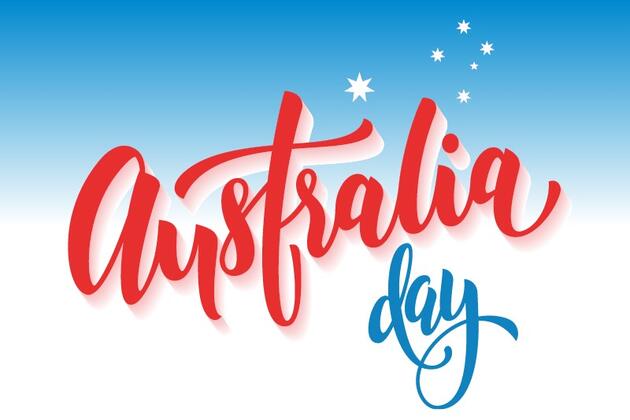 Sessions over the holiday weekend:
Saturday 25th Jan - normal 1.00pm session at both venues.

NSBC members have won "Best Congress Player of the Year" awards for 2019 in 3 categories.
OPEN DIVISION - David Weston
INTERMEDIATE DIVISION (<750MPs) - Warren Dobes
Contact Info
Club Manager  -  Mike Prescott   
Mbl: 0435 528 872  or  use Contact Form
Willoughby Venue
Club Willoughby, 26 Crabbes Avenue, North Willoughby
PO Box 608 Willoughby 2068
Tel: (02) 9411 3527
East Lindfield Venue
Lindfield Rollers Bowling Club, 2b Carlyle Road, East Lindfield
Tel: (02) 9415 8344