A Message from the Club President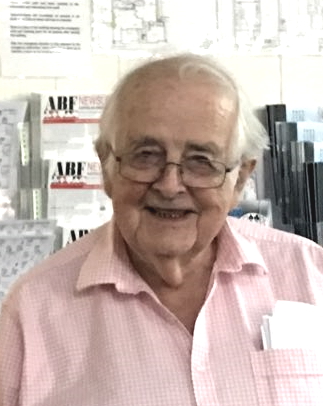 Greetings members of the North Shore Bridge Club. This letter is an update of significant developments since my earlier article of several weeks ago.
We have continued to operate as a 'virtual' bridge club, and other clubs have modelled themselves on what we have achieved. As I wrote previously, the achievements can be attributed to the dedication of Mike Prescott, our Manager. Besides the BBO game run on a daily basis, there are also on-line teaching and supervised sessions. Whereas the BBO sessions are 'free', we are able to charge for the lessons and supervision. I would like to thank Nick Fahrer for his contribution to setting up the BBO sessions; these are now run by Mike and our team of directors. Improvements have been made during this time by club members, so the results are now available via our normal Pianola system, with members actual names rather than BBO User names.
A major success is the state of our finances. As you know, we set out in March with the intention of supporting our staff financially. So far this has been achieved with the club actually breaking even or showing a small profit. For this to occur, we have received income largely from 3 sources. Firstly, donations from members have been very generous, and we encourage members to keep this up. Secondly, we receive a substantial contribution from Jobkeeper. Thirdly, we earn income from teaching and supervision.
The smooth running of the 'virtual' bridge operation has now given us more time to deal with other major issues.
We are not yet in a position to return to operating as a normal club. Club Willoughby has reopened 3 days per week, and will continue to operate within the guidelines of government regulations. To date that would mean that even if we could return to the bridge rooms, we would have to spread out, which would not be a practical solution. Those who are members of Club Willoughby will continue to receive their updates via email – these emails should not be confused with Bridge Club emails. We will continue to coordinate with Club Willoughby, as we have been doing with Lindfield Rollers.
Next there is the holding of the AGM. Without this pandemic, we were legally bound to hold the AGM before the end of June. We first dealt with the Office of Fair Trading, which advised that under the circumstances we could delay the meeting beyond that date, maybe even to combine it with next year's AGM. At that stage it was deemed that we could not hold an 'electronic' meeting, since our Constitution had no such provision. But recent legislation, both federal and state, suggests that this need no longer apply. We can now hold the AGM part physically and part electronically. Such a meeting needs to be carefully planned, to ensure that no member is disenfranchised. We will keep members informed on the progress of such plans. My thanks go to David Hagley for undertaking much of the investigative work, and to our honorary solicitor, Michael Giugni, for providing legal opinion at no cost to the club.
Lastly there is the question of future premises. This has taken a back seat in recent times, although prior to the Club closure we had looked at a number of potential locations to add to our present venue. We had planned to have a presentation/discussion prior to the AGM, but this has obviously been impossible. The many variables to be considered have been suitability, ambience, price (we have basically discounted the possibility of purchase, so we are talking about a long term lease, similar to our current lease at CW and licence at EL), proximity to public transport, proximity to car parking.
To be borne in mind is that the concept of unlimited (free) parking is a thing of the past, wherever we go, and our final decision will be determined by how well all the variables are best satisfied.
Since my previous article we have stepped up our search. My thanks go to Leo Goorevich who, besides looking after the club website, has spent some considerable time investigating possible locations and undertaking negotiations with the various owners/agents. At this stage we appear to have one very suitable location, which satisfies all the criteria. There are still the various processes (e.g. Council approval) to deal with, but this is now top priority. There are also one of two alternative options available. Again, we will keep members informed of progress.
Finally, my thanks go to Les Grewcock and Kit Meyers for their dedication in dealing with the club finances during this difficult time.
John Mottram NSBC President