50's and 60's Rock & Roll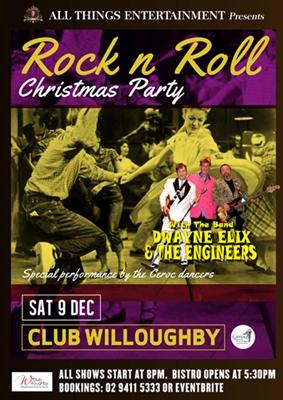 Club Willoughby is having a Rock & Roll Christmas Party on Saturday 9th December - featuring the band Dwayne Elix and the Engineers. Click here  to see their bio!
The Club is offering 2 free tickets to this show and Mike will be doing a random draw from the Bridge Club membership  - to select the winners.