Congratulations to our President David Fryda who, together with Michael Cartmell, have won our first Championship event for the year.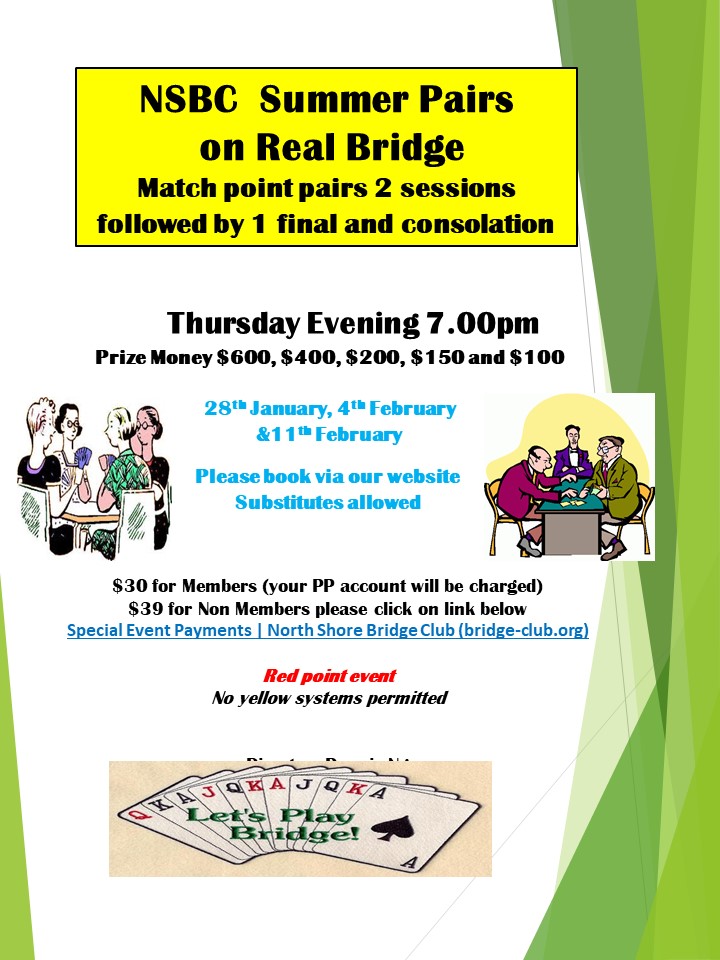 Thursday Evenings are frequently reserved for multi-session Special events.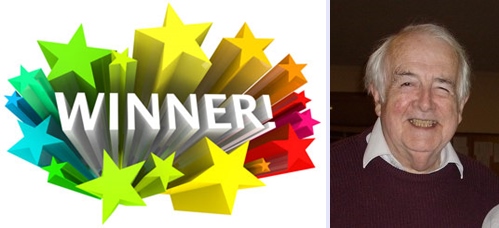 The winner of our monthly competition for December in the OPEN category was John Mottram - our immediate past president. Congratulations John!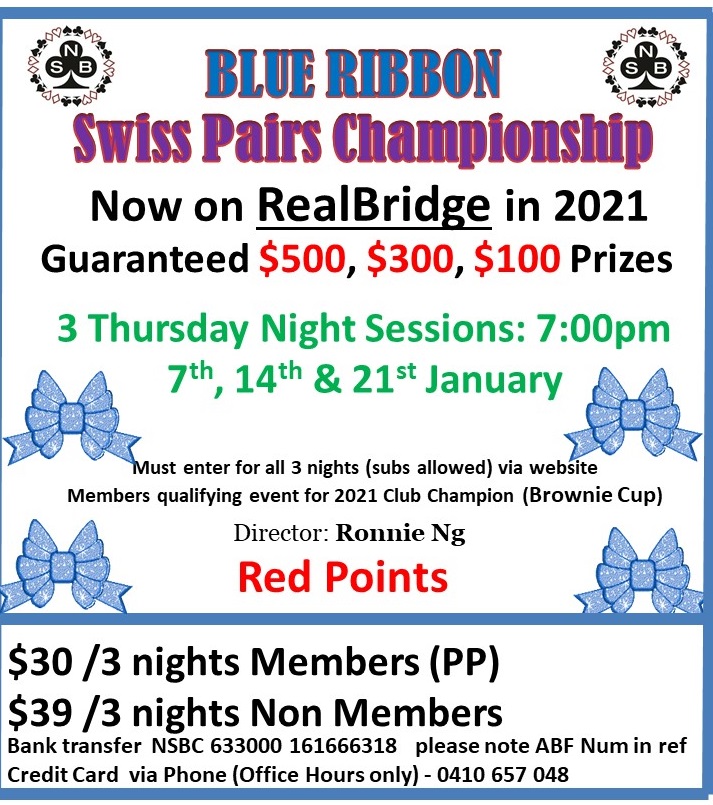 The John Brownie trophy is awarded to the member who wins the greatest number of Championship points in designated multi-session events during the year.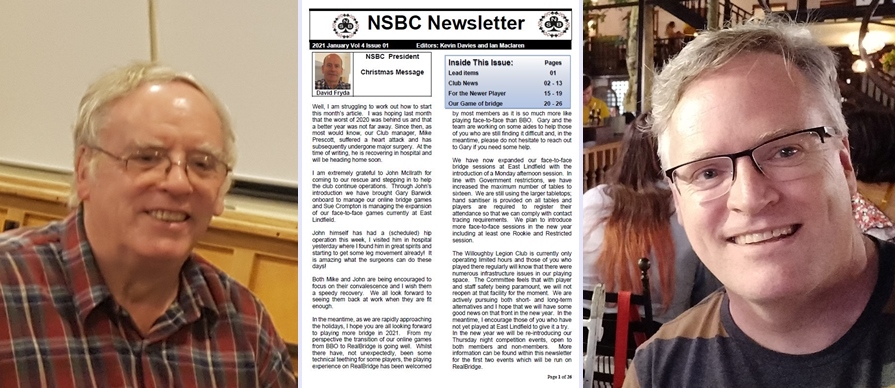 The latest club news as well as heaps of challenging bridge articles await you in the January 2021  Newsletter from Kevin and his team.
Given the latest coronavirus cluster on the Northern Beaches the F2F session scheduled for Monday 21/12 has been cancelled.
The situation is being monitored and a decision on future F2F sessions will be made closer to when they are due to recommence in January.  All online games will continue as advertised. 
David Fryda
President NSBC

Equal winners for the month of November in the OPEN category were Ashley Bach and Arlene Dalley. The results are based on the total Master Points earned since the beginning of the month.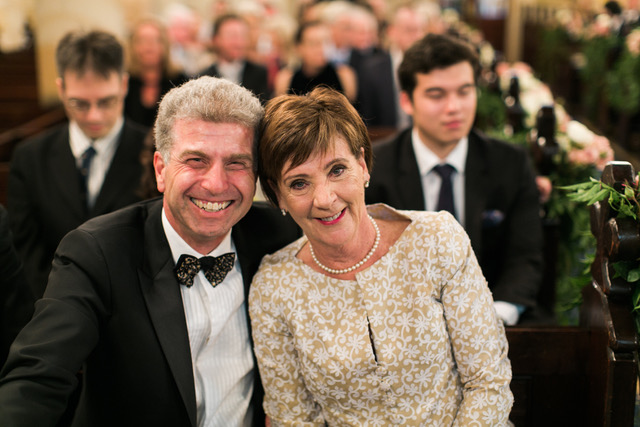 A 3-week IMPs Pairs event has just concluded on BBO.
The Winners were:
Contact Info
Club Manager  -  Mike Prescott   (currently on sick leave)
Mbl: 0435 528 872  or  use Contact Form
All RealBridge Assistance - Gary Barwick
Mbl: 0413 884 805 or email Gary
Willoughby Venue
Club Willoughby, 
26 Crabbes Avenue, North Willoughby
PO Box 608 Willoughby 2068
Tel: (02) 9411 3527
East Lindfield Venue
Lindfield Rollers Bowling Club, 
2b Carlyle Road, East Lindfield
Tel: (02) 9415 8344