Women's and Men's Pairs Championships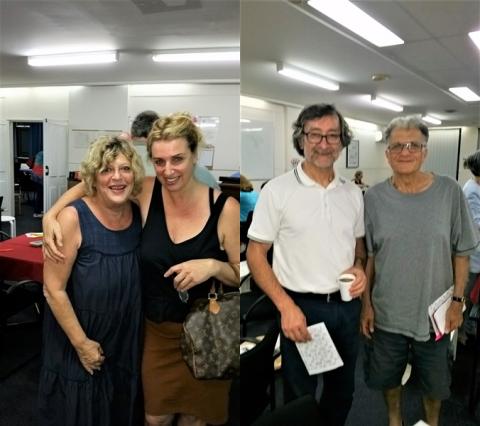 NSBC MEN's & WOMEN's Pairs Championships for 2018 (56th year!) have just been decided.
The Women's Final was won by Giselle Mundell and Rena Kaplan.
Runners up were Margaret Foster and Roslyn Howes.
Third were Jeanette Abrams and Freda Banner.
The Men's Final was won by George Finikiotis and Cevat Emul.
Runners up were Tim Mountjoy and Jim Bean.
Third were Kevin Davies and Steven Bock.
The Consolation event was won by Arthur Ramer and Axel Johannsson.
Witold Chylewski and Warren Dobes were second with Lorna Ichilcik and Lynn Kalmin third.
Checkout the NSBC Honour Boards ... About Us --> Honour Boards .. Men's Pairs    &     Women's Pairs