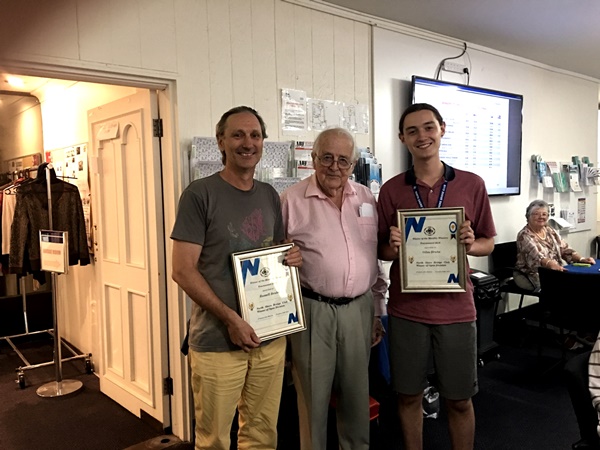 The winners of our Monthly competition held during 2019 came together on Sunday to fight for the honour of being the ultimate winners - in four separate categories.
Join Mike Friday East Lindfield 9.30am for a lesson not to miss.
              Penalty Doubles
Come along Friday and learn some great ideas on all sorts of doubles - when they are for Penalty and when not.
You may turn up on your own without a partner - you will still get a game.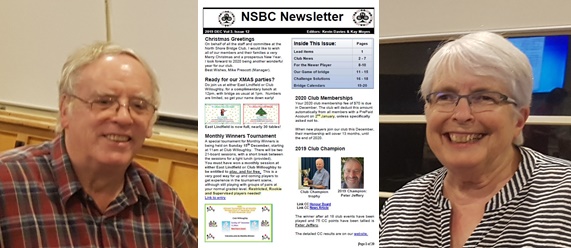 Another great edition of the NSBC Newsletter from Kevin, Kay and the team! There are many interesting and instructive articles, including: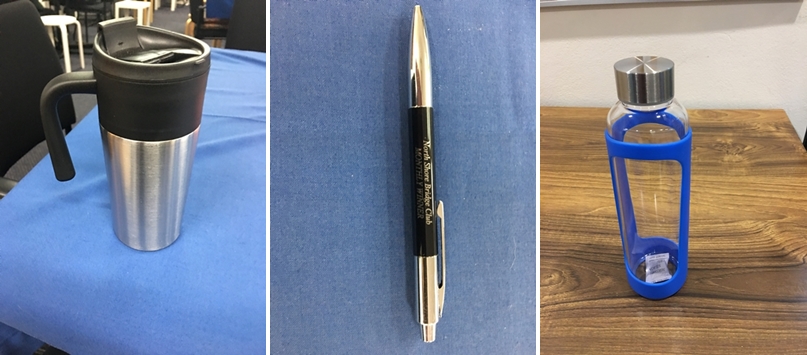 The results of the Monthly Winners competition for November and for all of 2019 have now been finalised. 
For 2019 the leading scores were: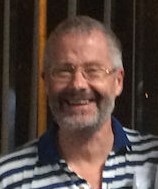 The inaugural winner of the John Brownie Trophy for the NSBC Club Championship is Peter Jeffery.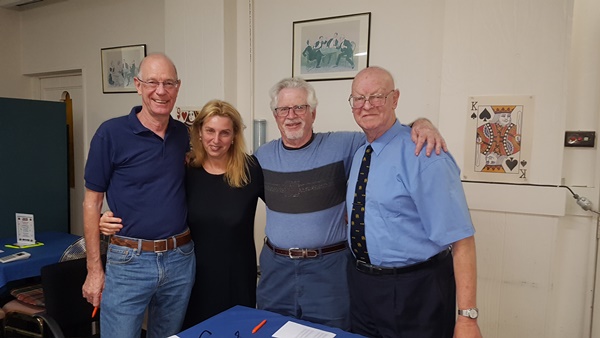 The 17th (out of 18) Club Championship event for this year was won by the BLOOM Team:
Nigel ROSENDORFF, Giselle MUNDELL(sub), Martin BLOOM, STEVEN BOCK, Les GREWCOCK (not in photo)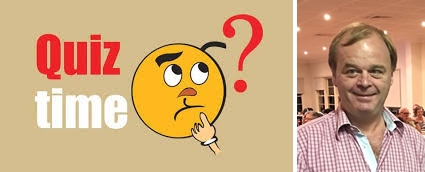 This week's Lesson from Mike is exciting and interactive.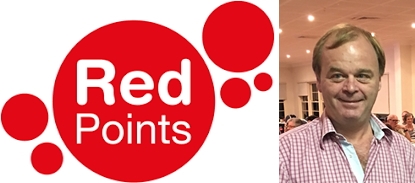 Join Mike tonight (Monday) at 7.00pm for his pre-game lesson.
Topic is Weak Two Bids & Responses
Friday 9,30am East Lindfiled
Responses to One of A Suit
This is a great lesson. You will be given 12 hands to bid and then we will go through them and help you fine tune your bidding. Everyone will get notes and also get to mark your answers and see how and where you could improve.
Join in the 10.00am duplicate and try out your new tricks. No partner, no problem, just come along you will get a game.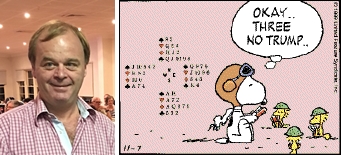 To promote our Monday night 7.30pm session, for the rest of November we are running RED POINTS.
Join Mike at 7.00pm for a free pre-game lesson. This week's lesson is Combining Your Chances.
Contact Info
Club Manager  -  Mike Prescott   
Mbl: 0435 528 872  or  use Contact Form
Willoughby Venue
Club Willoughby, 26 Crabbes Avenue, North Willoughby
PO Box 608 Willoughby 2068
Tel: (02) 9411 3527
East Lindfield Venue
Lindfield Rollers Bowling Club, 2b Carlyle Road, East Lindfield
Tel: (02) 9415 8344