"TRANCE-SPECTACULAR" at Club Willoughby. 2 Free tickets.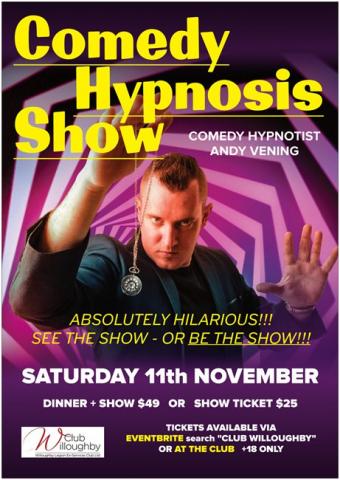 Click here for a sample of what you can expect! An evening of hilarious hypnotic fun where amazing volunteers demonstrate the power of their unconscious mind in displays of hilarity and mayhem.
The Club is offering 2 free tickets to this show on Saturday 11th November. Mike will be doing a random draw from the Bridge Club membership later this week - to select the winners.