East Lindfield Swiss Pairs Congress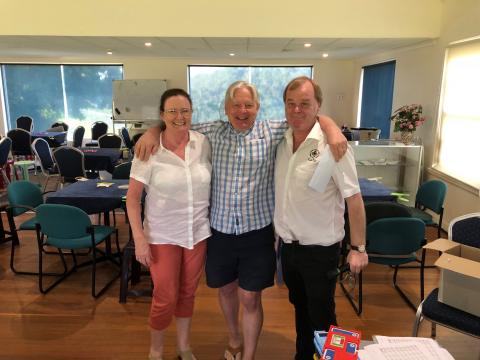 Congratulations to the winners - Sally and Garry Clarke, shown here with Club Manager Mike Prescott.
Runners up were Jessica Brake and Paul Dalley, while 3rd place went to George Finikiotis and Liz Fanos.
B Grade winners were Shuliang YANG & Judy Zhu.
C Grade winners were Fiona Fawcett & Kit Meyers.