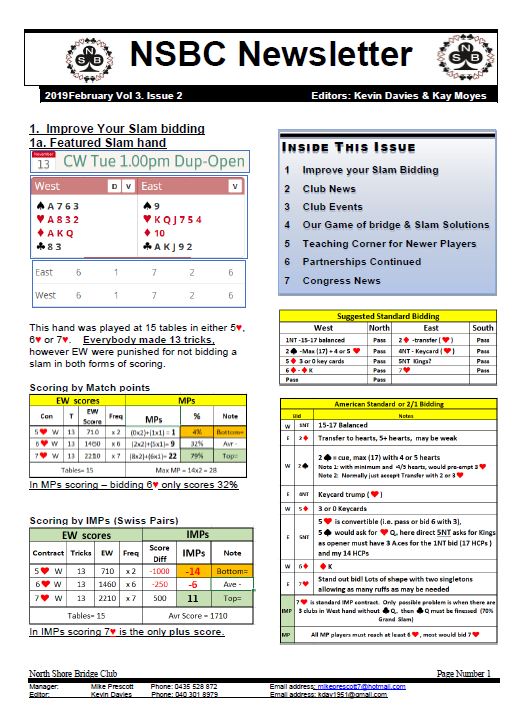 The NSBC Newsletter for February is now available. Lots of interesting articles on bidding, play, results, upcoming events and humour. If you have stories, hands, news, bios etc that you would like to share, you can send them to our Editor Kevin, or our Manager Mike. Contact details at bottom of every page.
You may have already seen the Newsletter attached to a circular email from the club, or picked up a hard copy from the clubrooms. Otherwise
click here - February Newsletter.