Well done today - hope you all had fun and enjoyed. 
A reminder - BBO does not freeze. You are just waiting on other tables to finish.
Rookie

Today we had a tech issue in the Open and our tournament crashed!
Sorry for this but it was out of our control.
Once again - excellent recovery by Nick and all but one pair managed to get back to play.

On behalf on the club I would like to thank all those players who have made a donation to help us bring our NSBC BBO tournaments to you.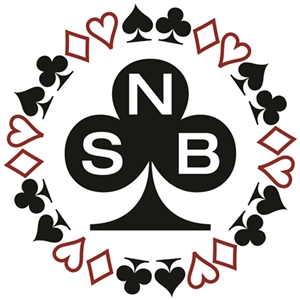 The BBO sessions organised by Mike and his team over the last couple of weeks have been very well supported by our members. Many sessions reached capacity 10 - 20 seconds after the advertised registration time.

Happy Easter
See today's results below.
See also Results table with names from the main menu.
Tomorrow will be the same sessions as today -
                              1.00pm and 1.15pm Open.

You can now use the link below to see all BBO results with real names.
Today's results with names follow - thanks to the team helping.

If you are new to BBO, please spend a few minutes watching these terrific
Today's Results below:

Thank you to all members who have donated. This is very much appreciated and it helps greatly to bring BBO to you. It helps to keep us all enjoying the game we love in these tough times.
Results below:
Section A

Today we had a problem with BBO starting our 1.15pm Open game early. This is out of our control but Nick has worked on this today and we think we have sorted this issue.
PLEASE SUPPORT YOUR CLUB THROUGH THIS CRISIS
Contact Info
Club Manager  -  Mike Prescott   
Mbl: 0435 528 872  or  use Contact Form
Willoughby Venue
Club Willoughby, 26 Crabbes Avenue, North Willoughby
PO Box 608 Willoughby 2068
Tel: (02) 9411 3527
East Lindfield Venue
Lindfield Rollers Bowling Club, 2b Carlyle Road, East Lindfield
Tel: (02) 9415 8344