A free cardplay lesson on RealBridge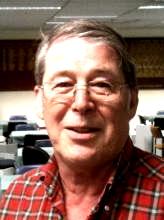 Next week, John McIlrath is hosting a free event in conjunction with RealBridge - focussing on the play of the cards. There is a limited number of places available at each of the three sessions.
Come play four boards on cardplay, specially designed by Simon Cocheme, bridge author and captain of the English Seniors Bridge Team. This will be followed by viewing a video, where Simon gives his insight into three of the boards, and then access to his analysis of all four boards.
So grab a cup of coffee and join John for half an hour to have some fun and hear Simon's unique perspective on bridge.
Running at three different times next week:
Monday Aug 16 at 5PM

Wednesday Aug 18 at 5PM

Friday Aug 20 at 5PM
Just go on the link … and "buy" a ticket - for FREE. 
More info via John @ 0437 274 343