Table fees to increase from September 1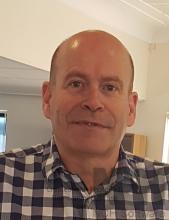 Since the coronavirus pandemic began, our club has invested a significant amount of money and effort into improving our bridge offerings for all of our members. As a result, North Shore Bridge Club is now Australia's most popular place to play bridge online, and we are proud to be providing our members with a high-quality game of bridge seven days a week. Recently, we also increased the number of boards per session played on RealBridge in response to player demand.
When we initially introduced RealBridge as our sole online platform in November last year, there were many unknowns. Nine months later, the technology behind RealBridge has been stabilised and enhanced, and our members are voting with their feet and supporting NSBC's online bridge sessions across all levels. Prior to the current lockdown face-to-face table numbers had been patchier, but this is par for the course for brick-and-mortar bridge clubs around Australia and we expect these to recover over time as our community fights back against the pandemic.
With this developing situation have come increased costs to our club. Running our large number of sessions requires a large staff and overheads including platform fees, rent, and ABF levies. With the help of sizeable government support in 2020, NSBC was able to weather the storm without increasing table fees and while retaining almost all of our staff. That government support has largely gone and the club has been drawing on its cash reserves to support our position.
Taking into account all of these factors, NSBC's Committee has resolved to increase table fees effective September 1. The following rates will apply:
Online table fee $11 members, $14 non-members;

Face-to-face table fee $13 members, $16 non-members.
Thursday night Championship events will continue to be charged at a higher rate than regular sessions (from September 1, $14/$17) due to the higher overheads associated with competition directors, red masterpoints, cash prizes and administrative load. In determining the revised table fees the committee has considered all of the club's operating costs and expenses. 
Many players may think that the online bridge club is inexpensive to operate and therefore the table fees should remain low.  The reality is that the club still has considerable overheads irrespective of whether we are playing online or face-to-face and our table fees need to cover all of our costs.
To ease administration workload and in recognition of the almost full complement of members being enrolled in our pre-pay (PP) system, the PP discount has been rolled into member's table fee rates.  No further discount will be offered on table fees for PP members.
It is worth repeating that the Committee is constantly reviewing the club's financial position with the objective that we remain financially secure. The table fees decided above were reached with the goal of maintaining our position, rather than running at a profit or loss. In fact, we have taken an optimistic view on the popularity of face-to-face bridge when restrictions are lifted.
We are confident that we offer the best bridge in Australia at North Shore Bridge Club, and a strong financial position means that we will be able to do so for both members and non-members for many years to come.
On a related but separate topic, may I please take this opportunity to thank all of our staff on your behalf.  These are difficult times for all of us and I am so grateful to all of our directing, teaching, administration and management team for the great efforts they are putting in to enable us all to continue to play bridge.  Without them my life would be far more stressful at the moment.  Thanks Team!
David Fryda
President, North Shore Bridge Club