This popular congress attracted a full house of 33 tables and was run as separate North-South and East-West fields.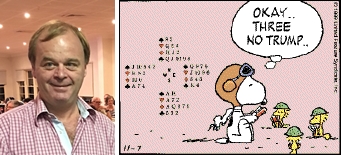 East Lindfield Friday 9.30am (Tomorrow)  -  Entries & Communication
Then join in our fun and friendly session at 10.00am. No partner just come along.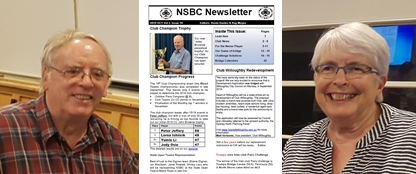 Another great edition of the NSBC Newsletter from Kevin, Kay and the team!
There are many interesting and instructive articles, including: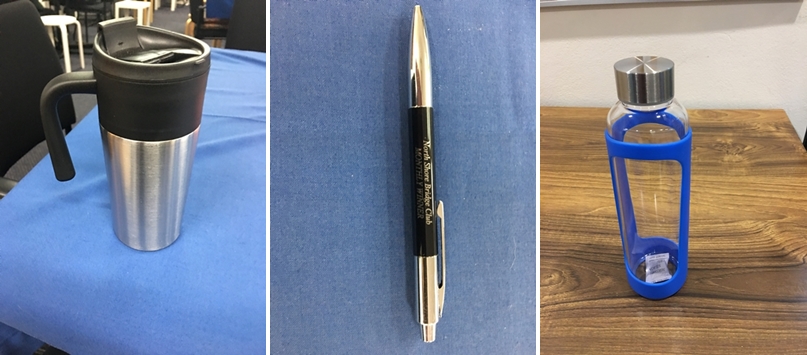 The results for the September Monthly Winners competition have now been announced. Winners can choose a prize from a Travel Mug, Water Bottle or NSBC Monthly Winner Pen.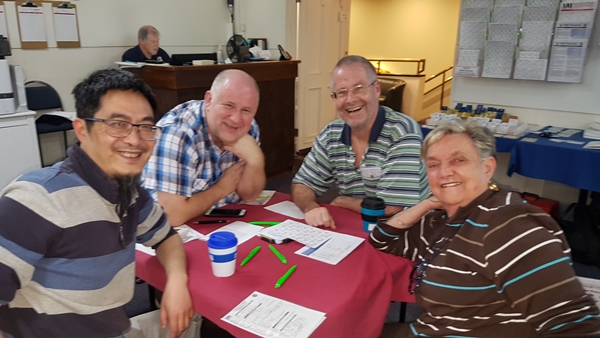 This event was convincingly won by the JEFFERY Team: Yumin Li, Witold Chylewski (Jun), Peter Jeffery, Judy Osie.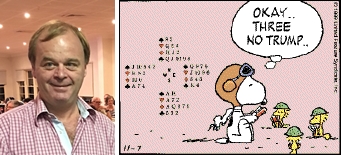 Friday East Lindfield 9.30am 
                   Signalling Methods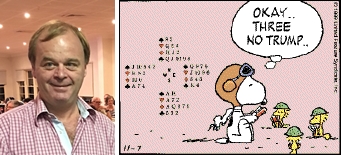 Monday. 7.00pm Club Willoughby.
            Bidding After a Raise Part 1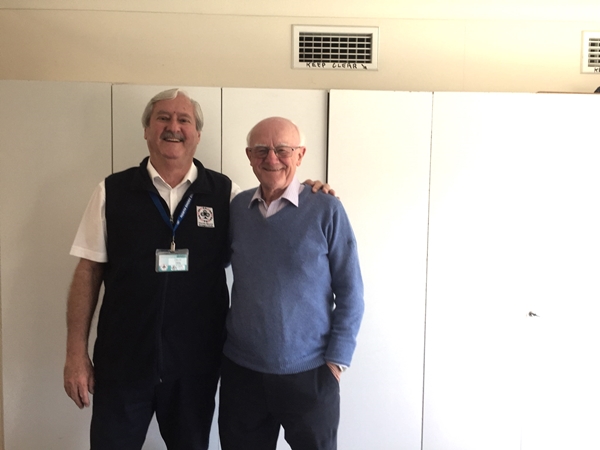 The Stratified Pairs event, sponsored by TBIB, was played simultaneously at both our East Lindfield and Club Willoughby venues using the same boards, on all the Saturdays in August.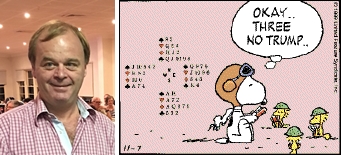 Join Mike tonight Monday 7.00pm at Club Willoughby for our next free lesson.
This week we will look at Trick one tips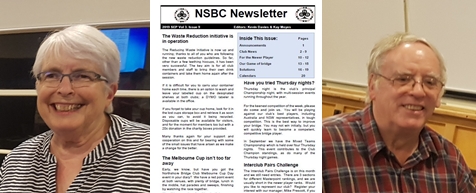 The team has produced another great edition of the NSBC Newsletter. This month much of the work was done by Kay Moyes while Kevin is travelling overseas!
Contact Info
Club Manager  -  Mike Prescott   
Mbl: 0435 528 872  or  use Contact Form
Willoughby Venue
Club Willoughby, 26 Crabbes Avenue, North Willoughby
PO Box 608 Willoughby 2068
Tel: (02) 9411 3527
East Lindfield Venue
Lindfield Rollers Bowling Club, 2b Carlyle Road, East Lindfield
Tel: (02) 9415 8344