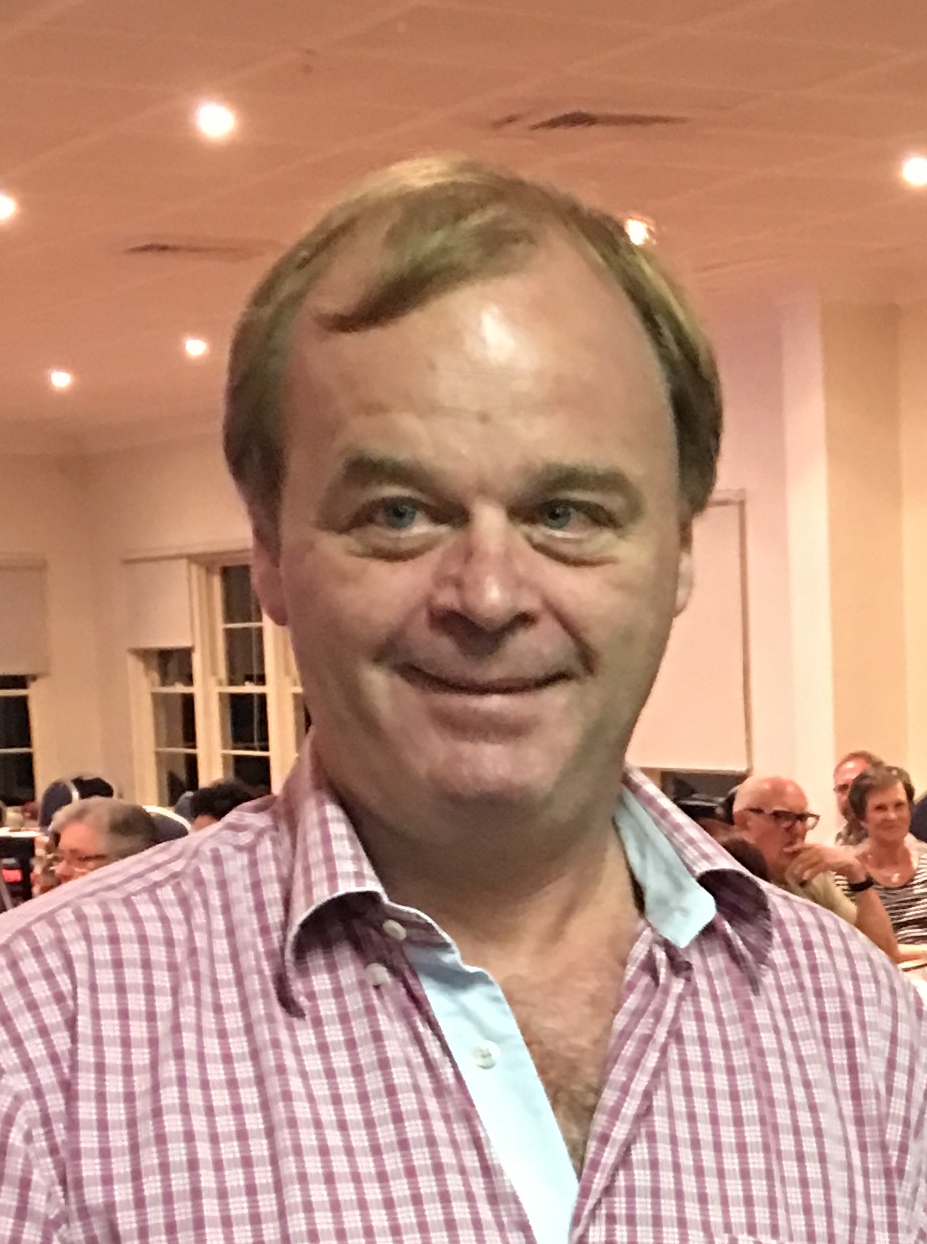 The series of FREE 30 minute lessons with Mike Prescott on Friday mornings at 9:30am at East Lindfiled (before the duplicate session at 10.00am) has proved very popular.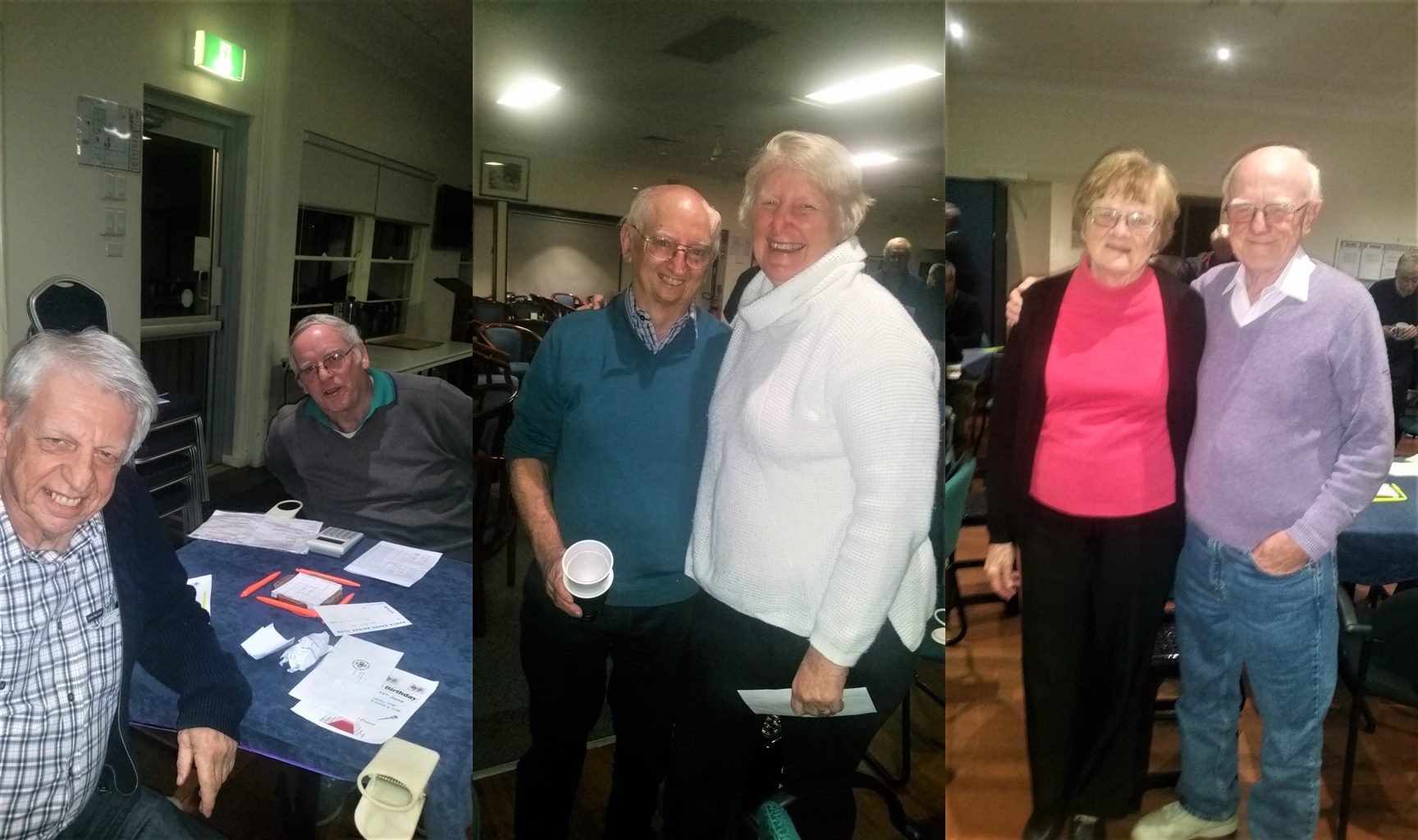 This event was held over 3 Tuesday nights and finished this week. The placings were:
1st:   Kevin Davies and Leo Goorevich
2nd:  Kit Meyers and Kerry Rymer
3rd:   Bruce Edwards and Joyce Edwards
Our Manager has come up with some new ideas to add to your enjoyment of playing at our club:
1.   Mike Prescott will conduct a series of FREE half-hour weekly lessons starting Friday 18th May 9:30am at East Lindfield - just before the duplicate session at 10:00am. Each week he will be covering different topics, and will be providing notes.
More information
The Finals of the Seniors Interstate Teams Selection were held over the weekend.
Congratulations to the top three place getters - all members of North Shore Bridge Club. They are:
1st   David Beauchamp - Mike Hughes
2nd  Pauline Gumby - Warren Lazer
3rd   Elliott Kaplan - Peter Gill
Subject to Council ratification, these three pairs will represent NSW as the Seniors' Team at the Australian National Championships in Hobart from 29th July - 3rd August.
Women's Teams:
1st: Giselle Mundell, Avril Zets, Lorna Ichilcik, Rena Kaplan, Lynn Kalmin
2nd: Linda King, Anita Curtis, Helene Pitt, Ruth Tobin, Judy Osie
3rd: Judy Marks, Julianne Rocks, Frances Lyons, Heather Cusworth
Congratulations to the ANC Women's Team for 2018.
The Newsletter is published bi-monthly and always includes lots of instructive articles on both bidding and play. You will also find details of Upcoming Events and Lessons as well as the latest news from all of us who want to make your time at the club as enjoyable as possible.
On April 7 the membership elected a new Committee for 2018:
President:         John Brownie
Vice President: Graham Murray
Secretary:         David Hagley
Treasurer:         Les Grewcock
Committee:        David Hudson; Elana Kohn; John McIlrath.
Photo (L to R):   Les, David Hagley, Graham, Elana, David Hudson, John Brownie with Club Manager Mike Prescott.
We would like to see as many of our members as possible attending our AGM on Saturday the 7th April.
The AGM will be at Club Willoughby at 11.30am followed by bridge at 1.00pm there will be an Open section and a Restricted section to cater for all players.
We would like to encourage all Rookie and Restricted players to join us for the AGM and the bridge to follow.
Contact Info
Club Manager  -  Mike Prescott   (currently on sick leave)
Mbl: 0435 528 872  or  use Contact Form
All RealBridge Assistance - Gary Barwick
Mbl: 0413 884 805 or email Gary
Willoughby Venue
Club Willoughby, 
26 Crabbes Avenue, North Willoughby
PO Box 608 Willoughby 2068
Tel: (02) 9411 3527
East Lindfield Venue
Lindfield Rollers Bowling Club, 
2b Carlyle Road, East Lindfield
Tel: (02) 9415 8344