A Few Words from Mark & Mike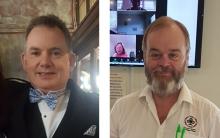 From Mark Guthrie, President:
Good Will for Sale

Our Treasurer, Rod "Numbers" Owen, made a very good point after the last committee meeting, that if we are focussed on cost and want to make that a key part of the committee discussions, then it would make sense to hold the committee meetings after the monthly numbers come out. I argued that introducing logic at this late stage didn't seem appropriate, but that was yet another vote that I lost. For that reason, at the time of writing, we haven't had a meeting since I wrote the last update, so I'm going to have to go off-piste and make the whole thing up.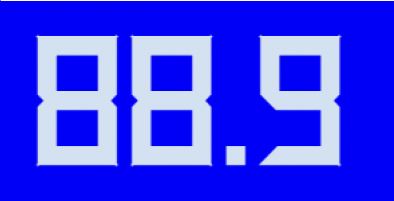 In trying to get the club back to profitability I have done what has been so successful during my working career. When given something to do, try to find someone else more qualified who can do it for you. Our committee is full of smart people so I've been asking around. I didn't want to admit that I know absolutely nothing about numbers or basic accounting, so I Googled a few fancy words and tried dropping them into some sentences to see if anyone would bite.

I always thought that Macro Economics meant avoiding Woolies posh brands when you went shopping.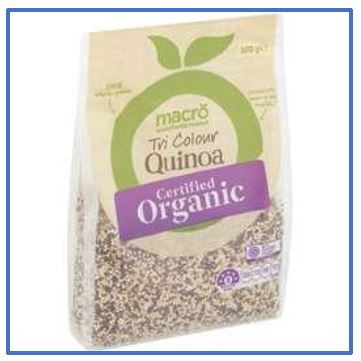 And thanks to Ian "Lunch" MacLaren explaining it thoroughly to me, now I have no idea what it means.
I tried another tact with Jake "Brains" Andrew.

"Amazon, Netflix, Uber and Tesla are among the most valuable companies in the world, but for most of the time they were losing money and telling people not to worry about it. I believe that is because of brand recognition and Good Will." I lied. "How do you put a value on Good Will?"

Brains said a lot of things, while I looked out the window watching a cat licking its paws.
When he stopped, I asked another question "So how would Good Will apply to us?"
"That's easy. It comes from our members. Our members are the most valuable asset that we have."
Shaz "The Lightning" Thompson is away saving another planet or something, so I raised this topic with Carol "Captain Marvel" McMurray.

"What do you think Carol? Brains thinks we are sitting on a gold mine with our members. What if we sold a few off to make up the shortfall in income?"

Captain Marvel looked a little perturbed. "Is that legal?"

"It's neither legal nor moral." I replied, "But it's exactly what a big corporate would do. How much do you think we'd get for them?"

Janie "I'm too sensible to be in this" Russ overheard our conversation. "You'd have to be looking at a couple of grand each, easy. And I know someone who would be interested in doing a deal with us, if you don't mind getting involved with the dodgy end of town."

"That's my favourite end." I replied. "Who do we sell first? The good ones or the bad ones?"

"Interesting fact." said Brains, despite not being in the room with us at the time, "If we sell the members that nobody likes, then that would actually increase the overall Good Will amongst the remaining members. We would be worth more."

My moral compass was spinning like a helicopter by this point. I felt this conversation had taken on a life of its own and I needed to assert myself as president. "I don't think we can do that. We don't have any bad members."

After a brief interlude, I carried on "I think we should do a random draw. Oh, and we should make a fuss about it, the marketing people told me there was no such thing as bad press, so I'd like us to print the names on a big piece of orange paper and employ a town crier."

"Not sure about the random draw. Leave it with us." was the response from them all, and I've never been someone who argued with that statement.

I took this as a good point to hop on a boat and get away for a few days.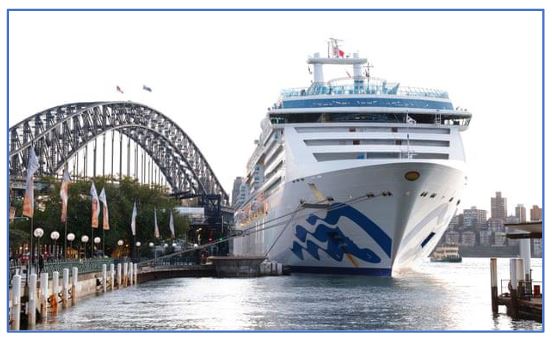 Not sure if you've been on a cruise before but they have a lot of on-ship activities. The bridge was terrible. Looked like a coat hanger.

When we got back from the trip, it was quite a surprise to see the very same boat on all of the TV news channels. Apparently, we had spent a week in a petri dish which won us another week off in isolation at home with Covid. I would rate the second week much more highly than the first, but I don't want to say that too loudly or a bunch of fat people will be queued up at my door waiting for the buffet to open and looking to play bingo.

Speaking of fat people, when all of this was over, I decided I should weigh myself to see how my diet is going. The bathroom scales came up with this error: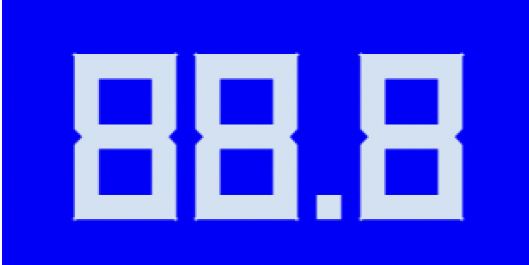 After spending ages changing the batteries, I tried again: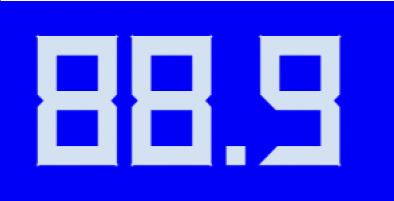 How fair is that!

Anyway, as I mentioned, Shaz, our secretary, is away and I volunteered to stand in for her. With the next committee meeting just around the corner I have been sat at this typewriter for hours trying to put together a bullet list that will pass as the agenda. Shaz gave me the agenda for the last meeting and this one is pretty much identical, but it is still the most work I've done in years.

I've nearly finished it, but I may have to come back to it later. There is a group of dodgy looking blokes banging on my window and trying to get my attention. I think they want me to go somewhere with them. One of them has a great big piece of orange paper in his hands, which looks like it only has one name on it, and next to him is a pirate ringing a bell.

                                                             ******************************************
From Mike Prescott, Manager:

NSBC Bridge Festival 2022
We had a great Festival of bridge 2022 over the 9 days. This year we had many sponsors which meant more prize money being given out the prize money was $6750.00 across the 6 events.
Thanks to all that took part to make this another NSBC Festival a great success.

Face to Face Sessions
Numbers have been improving at all face-to-face sessions which is great meaning the world is getting back to some sort of normal.

We have been working on smaller sessions and new sessions over the last several weeks and things have been going well session prizes and spot prizes with red Points have been very popular. Thank you for your support and please keep supporting these sessions going forward.
As the numbers grow, we intend to divide the fields in two and keep adding Restricted-Rookie sections.

Real Bridge (Online)
Our online platform continues to be very popular with many members still preferring to play from the comfort of their home.
Numbers have been very steady even with Face to Face starting back.

Membership
We have now reduced membership at NSBC till the end of 2022
Membership is now $45.00 and for people outside Sydney it's $25.00
                                                   ***************************************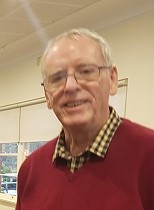 You will have, by now, received an email with Kevin's August edition of the NSBC Newsletter - which includes the above reports.
If you missed it, you can find it (and all previous Newsletters) by clicking on Newsletters.
It's full of News, Results, Bridge Puzzles and what's coming up.