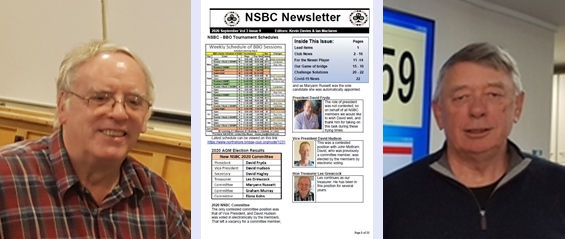 Catch up with the latest club news as well as lots of challenging bridge stories in the September Newsletter from Kevin and his team.
Articles in this issue include
message from our new club president - David Fryda
message from our club manager - Mike Prescott
daily BBO sessions and winners
July monthly winners and progress results for August
the new committee and matters discussed at the AGM
initiatives for our newer players
expert articles for all levels of players
challenges to keep your skills sharp
                          . . . and much more. .
Check your emails for the September Newsletter that was sent to you as a PDF attachment in the last week - or just click on the link below:
You can also find all our newsletters here