Monthly Winners for August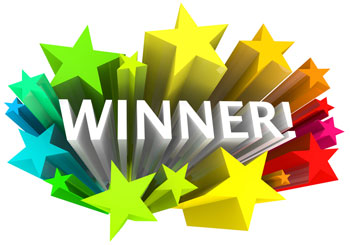 The records of all the NSBC BBO Pairs events during August have been used to calculate the outright winner for the month. At each session, 1st scores 10 points, 2nd 9 points, 3rd 8.....etc. Everyone from 10th or under scores 1 point. For sessions with 12 or fewer pairs, the awards are smaller - 1st scores 5 points, 2nd 4 points, 3rd 3....etc.
There are separate winners in the Open, Restricted and Rookie sections.
Congratulations go to:
Tom Goodyer and Bill Westwood
     - Equal Winners in the OPEN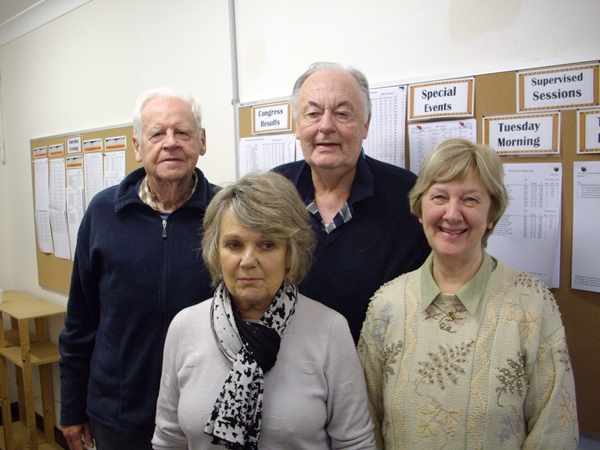 Tien Chey
     - Winner in the RESTRICTED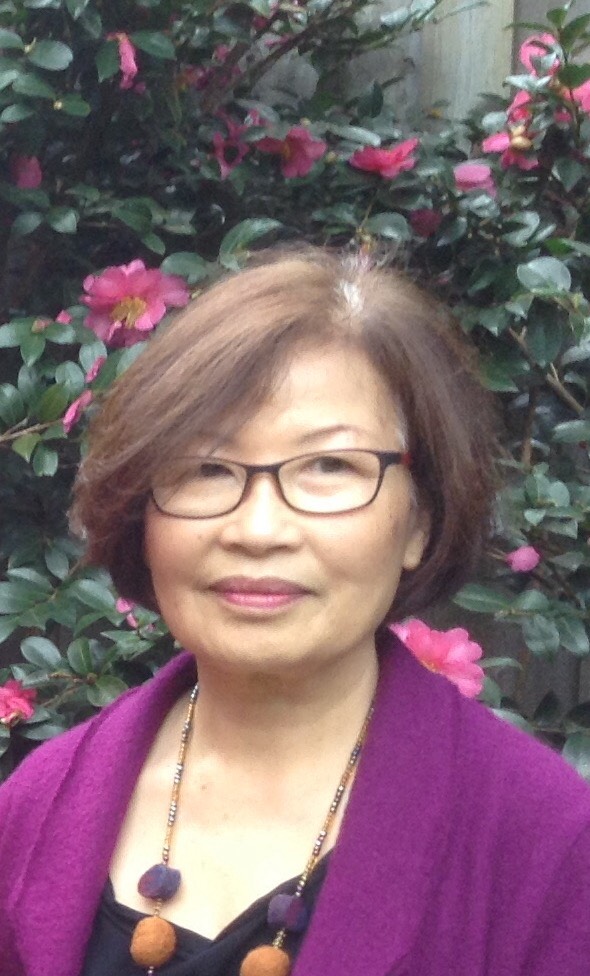 Felix Shteyman
    - Runner up in the restricted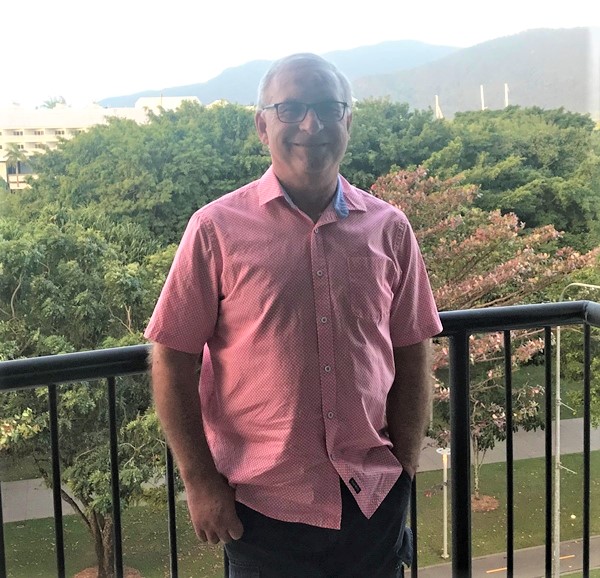 Felix and Tien also filled the top two places in the Rookie Category, although here the positions were reversed
Felix Shteyman
     - Winner in the ROOKIE. 
Tien Chey
     - Runner-Up in the ROOKIE
The top 12 places in each category are shown below.
A more extensive list is shown in our Club Events tab for August.
| | | | | | | | | | | | |
| --- | --- | --- | --- | --- | --- | --- | --- | --- | --- | --- | --- |
|   | Open | Points to Aug 31 | Sess-ions |   | Restricted | Points to Aug 31 | Sess-ions |   | Rookie | Points to Aug 31 | Sess-ions |
| 1 | Bill Westwood | 149 | 27 |   | Tien Chey | 63 | 15 |   | Felix Shteyman | 121 | 24 |
| 2 | Tom Goodyer | 149 | 27 |   | Felix Shteyman | 58 | 14 |   | Don Mullineux n/a | 107 | 24 |
| 3 | Eva Shand | 147 | 18 |   | Don Mullineux | 40 | 13 |   | Mary Harrington n/a | 107 | 24 |
| 4 | Les Varadi | 147 | 18 |   | Mary Harrington | 40 | 13 |   | Tien Chey | 88 | 19 |
| 5 | Tim Mountjoy | 130 | 20 |   | Fiona Russell | 34 | 7 |   | Sharon Thompson | 84 | 19 |
| 6 | John Mottram | 117 | 31 |   | Jane Loveday | 30 | 8 |   | Sue Gordon | 83 | 24 |
| 7 | Ian MacLaren | 112 | 26 |   | Sharon Thompson | 30 | 10 |   | Jo Ampherlaw | 76 | 15 |
| 8 | Judy Osie | 110 | 17 |   | Catherine Versi | 28 | 7 |   | Yeung Cheung | 67 | 26 |
| 9 | Peter Bendelstein | 109 | 24 |   | Elizabeth Platt | 26 | 7 |   | Deborah Burt | 66 | 15 |
| 10 | Hymie Osie | 104 | 28 |   | Sue Morgan | 26 | 5 |   | Noni Glew | 53 | 14 |
| 11 | Patricia Lacey | 104 | 16 |   | John Bartrop | 25 | 6 |   | Saras Brooks | 52 | 11 |
| 12 | Mischa Solar | 103 | 20 |   | Owen Aubrey | 25 | 6 |   | Bob GALLAGHER | 51 | 14 |