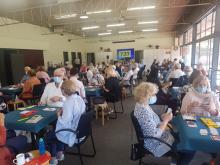 A Packed house of NSBC players turned up for the first session at our new venue - The Willis. A maximum of 16 tables was allowed under current covid guidelines.
All enjoyed the complimentary lunch and drinks - before settling down to a serious game of bridge.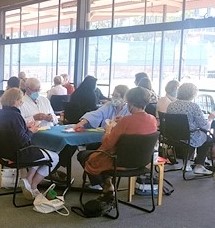 Everyone enjoyed having the space illuminated by huge windows with natural light - as well as internal lighting.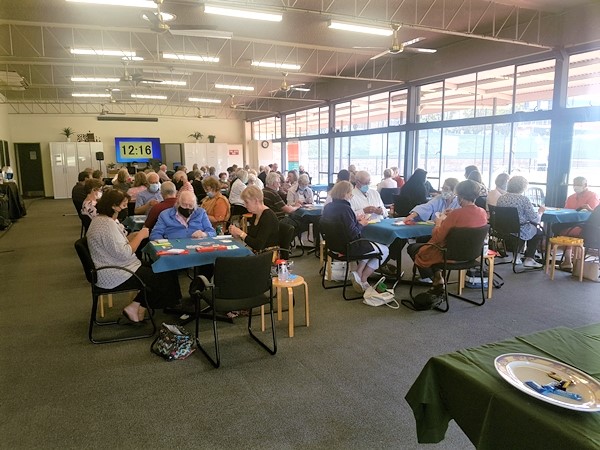 The best news - there will be a second launch game - tomorrow, Thursday at 12:45pm.
Adjacent to the playing area is a cafe, offering good coffee, sandwiches and cakes at reasonable prices.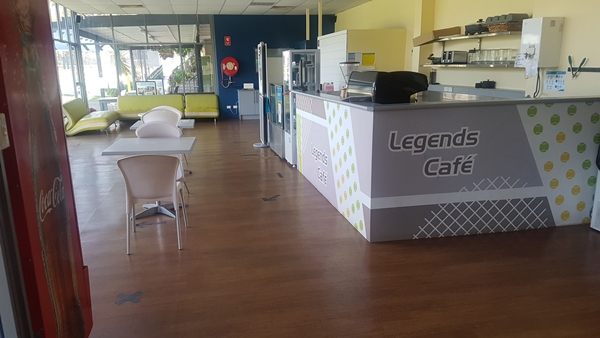 The main car park had ample spaces for all our players, while the secondary (lower) carpark was practically empty with room for 40+ cars.