Our Committee Has Been Busy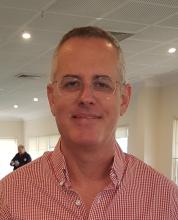 While you and I might get up in the morning, feed the cat, have a leisurely breakfast, then make the tough decision of whether to head to one of our bridge venues - or just log in for a friendly game on RealBridge, Mark Guthrie has been whipping his troops into feverish activity. Jake Andrew is one of them - that's his photo above.
A couple of weeks ago we had a survey which sought our opinion on various matters.
Last week we had the first analysis of the responses - more than 500 members responded. Shaz Thompson produced an excellent youtube video to make it all clear for us mere mortals
Now the committee are working on a plan for the future of our club! They are trying to answer some deep and meaningful questions for NSBC:
Why does NSBC exist?
What does long-term success look like for our club?
How to measure progress?
What are our values?

Existential stuff for a bridge club!
Jake Andrew has put together a report and a video explaining the issues the committee is grappling with.
If you missed the email which announced all this work, you can
read the report here
or see the video here
Well done to Mark and the whole committee for the excellent work they are doing - and most of all, telling us about it!
We are very lucky to have them all.
And we are also extremely lucky to have Mike Prescott and Gary Barwick to have everything ticking over like clockwork. It doesn't happen by itself!