Watermark Club Teams starting this Thursday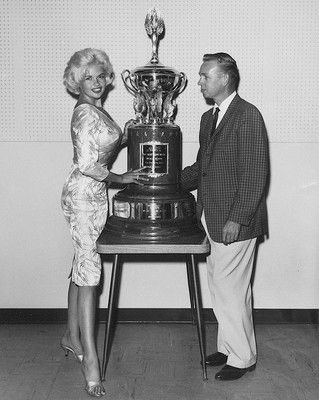 There are just a few more sleeps left
until the start of the Watermark Club Teams - so get your entries in via our Upcoming Events. This Championship Event starts this Thursday August 18th at 7pm on RealBridge and runs for 5 weeks. Substitutes are allowed if you are unable to play on all 5 nights.
A quick check of our Honour Boards (did you know we had these?) shows that this event started back in 1960 - in the "old" Lindfield Bridge Club. The above photo shows the Championship Trophy being presented to the winning team's captain. Apologies in advance if anyone finds the photo in poor taste - those trousers really don't go with that jacket - but fashions change.
We are very grateful to Watermark Residences for sponsoring this event, and providing the very generous Prize money on offer.