Online Bridge (Realbridge)
Real Bridge with Real People. Taking online bridge to the next level, with built-in video and sound, bringing the true face-to-face experience online.  This platform enables us to have a very real online bridge experience.  We offer technical support to get you started and with any issues during or before a session.
See and speak to your opponents - just like face-to-face bridge.
Bid and play using a modern, intuitive interface.
Connect with everyone at the table, or play with screens.
No installation is required - click a link, sit down and play.
Image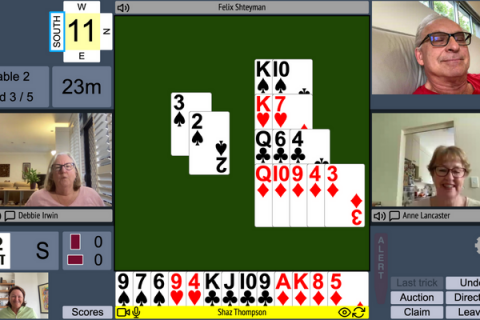 Directions
To see our current online sessions - please click here
For technical support, please call Gary Barwick on 0413 884 805
Map location
-33.885237432619, 151.08329772949
Telephone