Are you on Facebook or Instagram?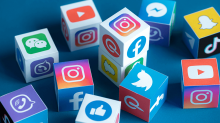 We have revived our social presence; this will give you another source of information on all things #NSBC. 
We will be aiming to post Upcoming Events and their results, teaching programmes and offers, celebrate member successes and any other information we think you may find interesting. 
Please follow us on Facebook and/or Instagram to see our new posts.
Just click on the buttons above or similar ones near the top right of our home page  

Not on social media? Not to worry – we have you covered!  Visit our new "Social" Page (in our main menu) to see the latest posts.

Thank you to volunteers Leo Goorevich, Kevin Davies and Fiona Lavery for their help in getting this up and running.
Sharon Thompson
NSBC Club Secretary