NSBC wins Interclub Teams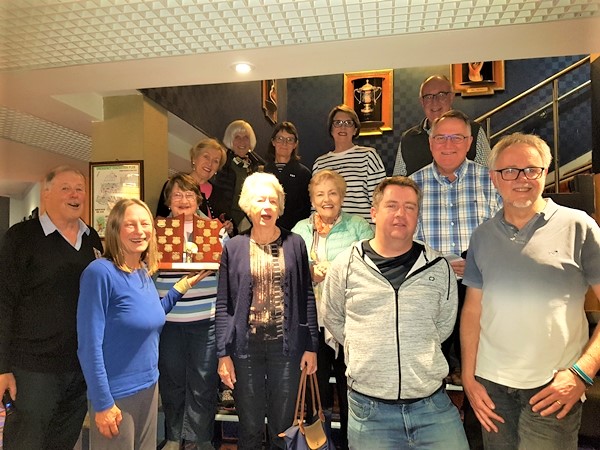 The 2021 Margaret Smale Metro North Inter-Club Teams event on Sunday was won by North Shore Bridge Club. The competition was held at the North Ryde RSL and attracted 24 teams from 4 north shore clubs.
Players competed in 4 sections based on Master Point rankings, and points were awarded to the clubs according to final placings in the relevant sections, to determine the overall winner.
NSBC Vice President John McIlrath welcomed the players and presented the Margaret Smale Trophy.
Overall Winners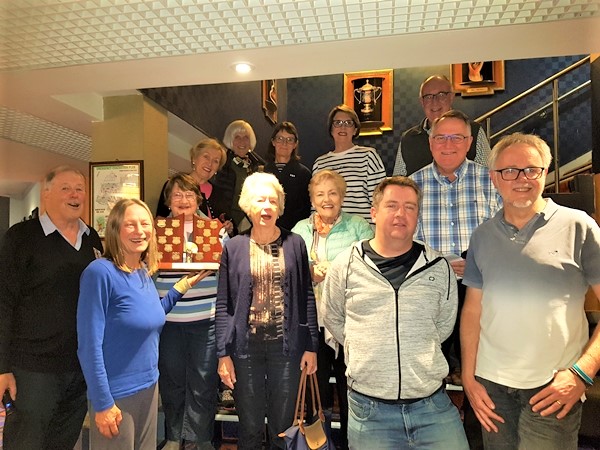 750+ MP Section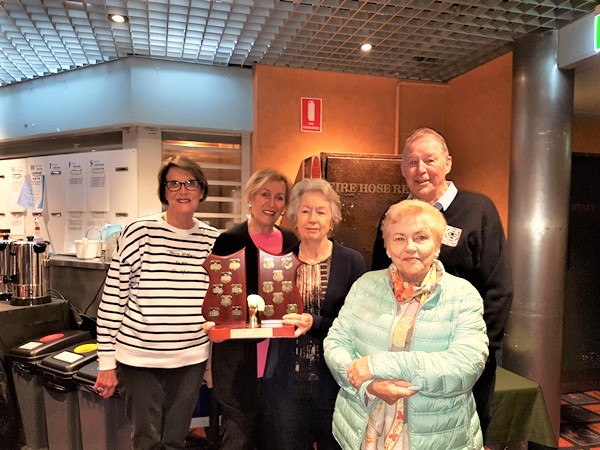 1st:   NSBC-2: Helen Lowry, Mischa Solar, Julianne Rocks, Frances Lyons
2nd:  NSBC-1: Kevin Davies, Steven Bock, Peter Jeffery, Yumin Li
300 - 750 Section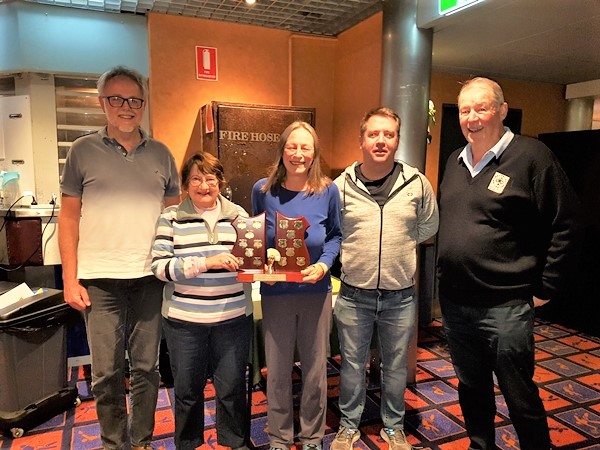 1st: NSBC-3: Patrick Neary, Lois Chambers, Fiona Ballard, John Scotford
2nd: EL-4: Anne Symons, Ron Wilkinson, Bruce Edwards, Joyce Edwards
100-300 MP Section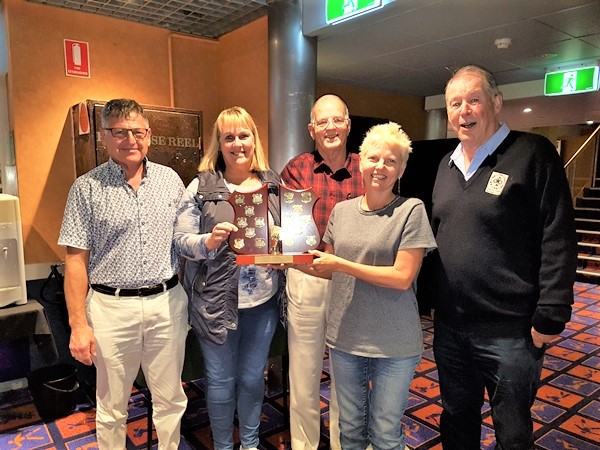 1st: PENINSULA 4: NERIDA GILLIES - SANDY CARTER - ROBERT SCOTT - JOHN SIMMONDS
2nd: PENINSULA 3: JENNY PATERSON - SUSAN JENSEN - ANNEGRETE KOLDING - MAX PATERSON
<100 MPs Section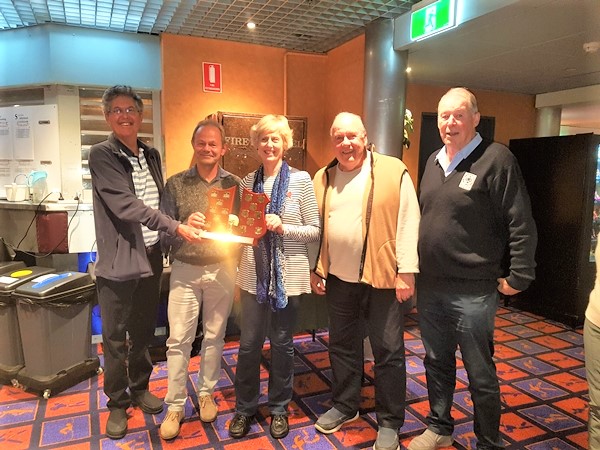 1st: TRUMPS 5: SALLY MORTON - DEREK PONSFORD - BARRY FEYDER - ANTHONY SMUTS
2nd: EL 7: JO AMPHERLAW - HARRY HABERLIN - DAVID CRAIG - SIMON VINSON
Final Championship Points:
North Shore Bridge Club:  9
Peninsula: 6
East Lindfield: 5
Trumps: 4