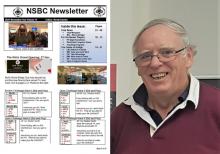 Keep up to date with all club news in the latest Newsletter from Kevin.
The November Newsletter can be found in your emails - sent as a PDF attachment  - or just click on the link below:
You can also find ALL our previous newsletters here
In this edition, articles include
Our exciting new venue at The Willis - excellent facilities for face-to-face bridge and a great new home for our club. Just "around the corner" from our previous home at Club Willoughby
Reports from our managers, teachers and committee
Mark Guthrie's 'advice' on how to play WORSE bridge
Our regular series of bridge articles from Pat Harrington, Brent Manley, Liam Milne and Kevin Davies
Success and results of our members from all of the recent competitions. 
and much more...