A number of multi-session events in the calendar are designated "Club Championship Events".
The final placegetters in these events are awarded Club Championship Points - provided they are members of NSBC.
1st scores 10, 2nd = 7, 3rd = 5, 4th = 4, 5th = 3, 6th = 2 and 7th = 1.
Several prestige events score double CC points.
See CC Determination Rules
The highest placed member at the end of the year is awarded the John Brownie Trophy.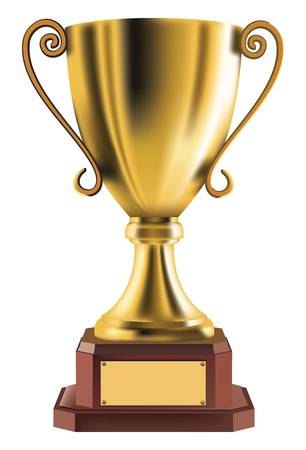 Current Standings:
| | | | |
| --- | --- | --- | --- |
| Rank | Player | CC Points to Dec 18 | Events |
| 1 | MICHAEL COURTNEY | 98 | 15 |
| 2 | SOPHIE ASHTON | 80 | 8 |
| 3 | JOAN BUTTS | 62 | 10 |
| 4 | YUMIN LI | 58 | 12 |
| 5 | KEVIN DAVIES | 55 | 21 |
| 6= | DAVID BEAUCHAMP | 50 | 6 |
| 6= | PETER JEFFERY | 50 | 15 |
| 8 | WAYNE ZHU | 49 | 9 |
| 9 | LEO GOOREVICH | 47 | 18 |
| 10= | COLIN CLIFFORD | 44 | 17 |
| 10= | MARGARET FOSTER | 44 | 17 |
| 12 | DAGMAR NEUMANN | 43 | 9 |
| 13 | WEI ZHANG | 42 | 10 |
| 14 | GISELLE MUNDELL | 41 | 11 |
| 15 | SIMON ZHANG | 40 | 3 |
| 16 | AVRIL ZETS | 38 | 10 |
| 17 | PETER GILL | 38 | 12 |
| 18 | WITOLD CHYLEWSKI (JUN) | 37 | 11 |
| 19 | STEVEN BOCK | 36 | 20 |
| 20 | SUSAN HUMPHRIES | 34 | 3 |
| 21 | JEANETTE ABRAMS | 33 | 11 |
| 22 | CATHERINE ZHANG | 32 | 14 |
| 23 | MARTIN BLOOM | 31 | 9 |
| 24 | Rena KAPLAN | 31 | 8 |
| 25 | RUTH TOBIN | 30 | 9 |
| 26 | CEVAT EMUL | 29 | 13 |
| 27 | GEORGE FINIKIOTIS | 29 | 14 |
| 28 | HELEN LOWRY | 29 | 17 |
| 29 | LES GREWCOCK | 28 | 14 |
| 30 | WARREN DOBES | 28 | 9 |
| 31 | ANTHONY BURKE | 27 | 6 |
| 32 | DAVID WESTON | 27 | 9 |
| 33 | MATHEW VADAS | 27 | 7 |
| 34 | MARJORIE ASKEW | 24 | 7 |
| 35 | WILLIAM POWELL | 24 | 7 |
| 36 | MICHAEL PRESCOTT | 23 | 4 |
| 37 | PHIL GUE | 22 | 5 |
| 38 | WILLIAM ZHANG | 22 | 4 |
| 39 | FIONA LAVERY | 21 | 10 |
| 40 | ELLI URBACH | 20 | 11 |
| 41 | LIAM MILNE | 20 | 4 |
| 42 | BRIGITTE KAT | 19 | 8 |
| 43 | HEATH HENN | 19 | 16 |
| 44 | JUDY OSIE | 19 | 10 |
| 45 | KEITH KAT | 19 | 8 |
| 46 | LIZ SYLVESTER | 19 | 9 |
| 47 | SUNNY PANG | 19 | 9 |
| 48 | BRUCE NEILL | 18 | 3 |
| 49 | KIM NEALE | 18 | 6 |
| 50 | LINDA KING | 18 | 6 |
| 51 | MARGARET OWEN | 18 | 7 |
| 52 | MIKE HUGHES | 18 | 2 |
| 53 | ELLIOTT KAPLAN | 17 | 12 |
| 54 | GEORGE FLEISCHER | 17 | 11 |
| 55 | SHANE HARRISON | 17 | 2 |
| 56 | DAVID FRYDA | 16 | 13 |
| 57 | DAVID HUDSON | 16 | 6 |
| 58 | LYNLEIGH EVANS | 16 | 7 |
| 59 | MARLENE WATTS | 16 | 3 |
| 60 | HUGH GROSVENOR | 15 | 9 |
| 61 | JULIE GUTHRIE | 15 | 11 |
| 62 | MALCOLM CARTER | 15 | 10 |
| 63 | MARK GUTHRIE | 15 | 11 |
| 64 | PATRICK NEARY | 15 | 9 |
| 65 | TANIA LLOYD | 15 | 9 |
| 66 | Tony HUTTON | 15 | 6 |
| 67 | ANITA CURTIS | 14 | 7 |
| 68 | GARRY CLARKE | 14 | 4 |
| 69 | JANE BEEBY | 14 | 12 |
| 70 | SALLY CLARKE | 14 | 4 |
| 71 | LIZ WILKINSON | 13 | 10 |
| 72 | HELENA DAWSON | 12 | 9 |
| 73 | JANE DAWSON | 12 | 4 |
| 74 | JUDITH TOBIN | 12 | 4 |
| 75 | LORNA ICHILCIK | 11 | 10 |
| 76 | WITOLD CHYLEWSKI | 11 | 5 |
| 77 | JAMES COUTTS | 10 | 1 |
| 78 | John SCOTFORD | 10 | 5 |
| 79 | JULIANNE ROCKS | 10 | 14 |
| 80 | LINDEN RAYMOND | 10 | 1 |
| 81 | RUITIAN LANG | 10 | 3 |
| 82 | TONY NUNN | 10 | 5 |
| 83 | BOB SEBESFI | 9 | 9 |
| 84 | GEORGE BILSKI | 9 | 7 |
| 85 | MICHAEL CARTMELL | 9 | 8 |
| 86 | NICHOLAS CHILOV | 9 | 6 |
| 87 | RICHARD DOUGLAS | 9 | 8 |
| 88 | ANNE SYMONS | 8 | 5 |
| 89 | JANET ROWLATT | 8 | 4 |
| 90 | Agnes LEVINE | 7 | 1 |
| 91 | ANNE TAYLOR | 7 | 1 |
| 92 | Elizabeth Fanos | 7 | 1 |
| 93 | FRANCES LYONS | 7 | 8 |
| 94 | JAKE ANDREW | 7 | 12 |
| 95 | Janie Russ | 7 | 2 |
| 96 | JIM STEWART | 7 | 1 |
| 97 | JUDY MARKS | 7 | 5 |
| 98 | JULIA CONNOR | 7 | 4 |
| 99 | LYNN BAKER | 7 | 2 |
| 100 | Mary WOOD | 7 | 2 |
| 101 | NAZIFE BASHAR | 7 | 8 |
| 102 | NEIL EWART | 7 | 3 |
| 103 | PETER TAYLOR | 7 | 1 |
| 104 | RAKESH KUMAR | 7 | 7 |
| 105 | Rhonda INNES | 7 | 2 |
| 106 | SHERLOCK SHAO | 7 | 3 |
| 107 | SUE CROMPTON | 7 | 2 |
| 108 | HELENE PITT | 6 | 6 |
| 109 | KINGA MOSES | 6 | 6 |
| 110 | LIZ ADAMS | 6 | 4 |
| 111 | TOM KISS | 6 | 1 |
| 112 | BERNARD EDELSTEIN | 5 | 1 |
| 113 | CATHERINE CHAFFEY | 5 | 8 |
| 114 | EDWARD TRUSCOTT | 5 | 1 |
| 115 | FRANCES GARRICK | 5 | 4 |
| 116 | GARY LANE | 5 | 1 |
| 117 | GWEN CORDINGLEY | 5 | 5 |
| 118 | JACK FEILER | 5 | 1 |
| 119 | MARINA DARLING | 5 | 2 |
| 120 | NEIL WILLIAMS | 5 | 7 |
| 121 | Rob HOLGATE | 5 | 2 |
| 122 | Alicia MERCER | 4 | 3 |
| 123 | DAVID SMEE | 4 | 1 |
| 124 | Derek MALTZ | 4 | 3 |
| 125 | EVA CAPLAN | 4 | 1 |
| 126 | FIONA FAWCETT | 4 | 5 |
| 127 | FRANK BUDAI | 4 | 7 |
| 128 | FRANK DREYER | 4 | 3 |
| 129 | HANS VAN WEEREN | 4 | 8 |
| 130 | HEATHER LANE | 4 | 1 |
| 131 | JENNY THOMPSON | 4 | 1 |
| 132 | KIT MEYERS | 4 | 5 |
| 133 | LEE DREYER | 4 | 3 |
| 134 | MAEVE DOYLE | 4 | 6 |
| 135 | MONICA GINSBERG | 4 | 5 |
| 136 | NICK FAHRER | 4 | 4 |
| 137 | NIKOLAS MOORE | 4 | 3 |
| 138 | PRUE SIEMSGLUESS | 4 | 4 |
| 139 | RACHEL LANGDON | 4 | 3 |
| 140 | ROBIN HO | 4 | 3 |
| 141 | SALLIE QUARLES | 4 | 4 |
| 142 | STUART SCHON | 4 | 6 |
| 143 | BEV PETERS | 3 | 4 |
| 144 | DAVID WURTH | 3 | 4 |
| 145 | IAN MACLAREN | 3 | 3 |
| 146 | IAN PLUMMER | 3 | 2 |
| 147 | JANICE HARRIS | 3 | 1 |
| 148 | LIZ FANOS | 3 | 13 |
| 149 | RON WILKINSON | 3 | 2 |
| 150 | SYBIL HURWITZ | 3 | 3 |
| 151 | TINA ZINES | 3 | 9 |
| 152 | ANITA CURTIS (sub) | 2 | 2 |
| 153 | Carol McMurray | 2 | 2 |
| 154 | CHRIS DIBLEY | 2 | 1 |
| 155 | LINDA AUBUSSON | 2 | 9 |
| 156 | LORNA DAVIES | 2 | 2 |
| 157 | MARGARET PUSSELL | 2 | 5 |
| 158 | MARY COLLING | 2 | 4 |
| 159 | Mischa SOLAR | 2 | 5 |
| 160 | SHARON THOMPSON | 2 | 2 |
| 161 | STEVE COLLING | 2 | 4 |
| 162 | WIESLAW PRZEWOZNIAK | 2 | 4 |
| 163 | Barry SHINE | 1 | 1 |
| 164 | Lydia Gibbs | 1 | 3 |
| 165 | PETER BENDELSTEIN | 1 | 6 |
| 166 | Peter LIPTHAY | 1 | 3 |
| 167 | Robin DEVRIES | 1 | 4 |
| 168 | Tina Strickland | 1 | 3 |