TBIB Festival Teams goes to Lowry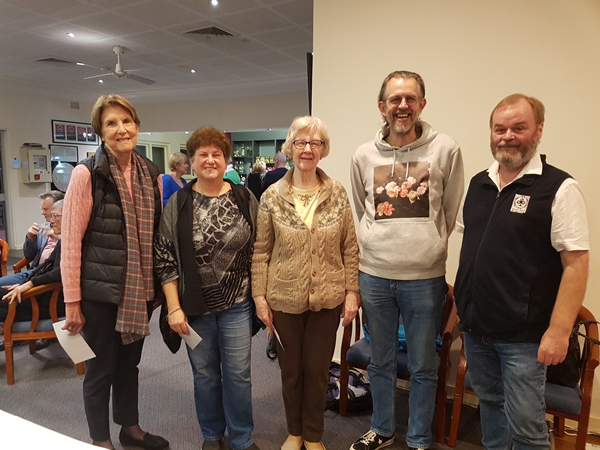 Helen   Jeanette   Margaret   Colin with Mike Prescott

Congratulations to the LOWRY Team who have won the TBIB Festival Swiss Teams:
Helen Lowry - Jeanette Abrams  Margaret Foster - Colin Clifford. Margaret and Colin were top of the Datums.
This was the final event in the 2022 NSBC Festival of Bridge.
Runners Up were the HUMPHRIES Team: Susan Humphries - Stephen Williams, Matt Smith - Nico Ranson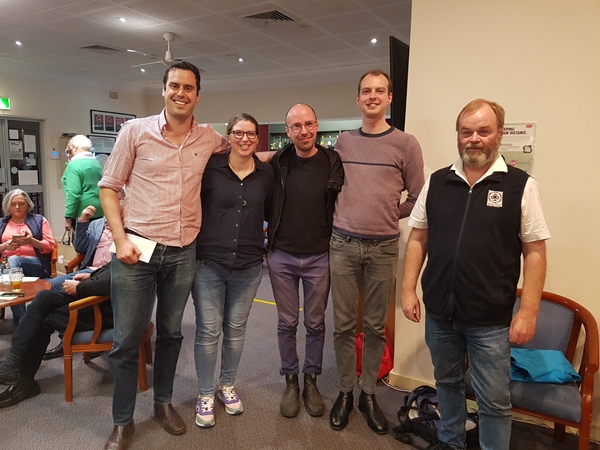 Coming in Third were the Guthrie Team: Mark Guthrie - Juie Guthrie,  Margaret Owen - Sunny Pang.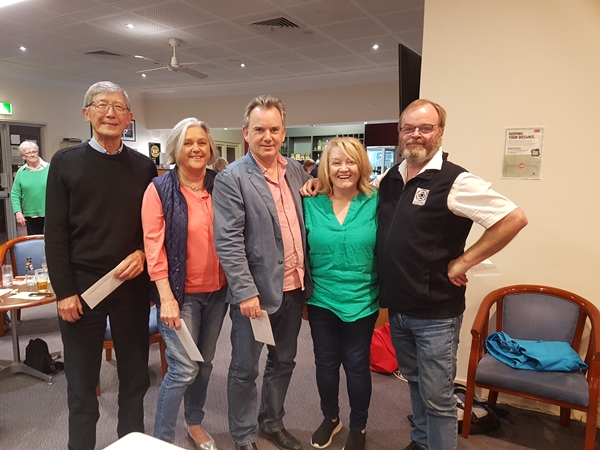 The best Intermediate team were the BARNES Team: Jenny Barnes - Fiona Fawcett, Fiona Lavery - Catherine Else.