Metro North - Inter-Club Pairs

Five clubs were contesting this year's Inter Club Pairs event - Peninsula, Trumps, Manly, Willis and East Lindfield.
Players competed in three sections - with categories based on masterpoints. Points were awarded for First to Seventh in each section and totalled to arrive at the overall winning club. NSBC@Willis are the champions for 2022.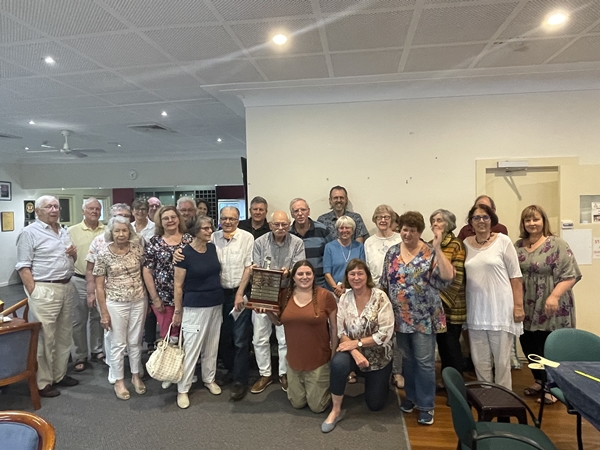 Division A
1st.     LYNN BAKER / JIM STEWART  (Peninsula)
2nd     MARGARET FOSTER / COLIN CLIFFORD (East Lindfield)
3rd      GEORGE FINIKIOTIS / KEVIN DAVIES (Willis)
Division B
1st      ANNE COOPER / LESLEY MORRIS (Willis)
2nd     MIKE CLAREY / PENNY CLAREY (Willis)
3rd      GAIL MCKENZIE / MARY POYNTEN (East Lindfield)
Division C
1st     FELIX SHTEYMAN / SHARON THOMPSON (East Lindfield)
2nd    TONY WHITE / PETA DRAKE (Willis)
3rd     KATHRYN STEWART / SUSAN FEENEY (Willis)
See detailed Results by clicking here and checking Sunday November 27th
Here are the results (by Club) in the separate sections: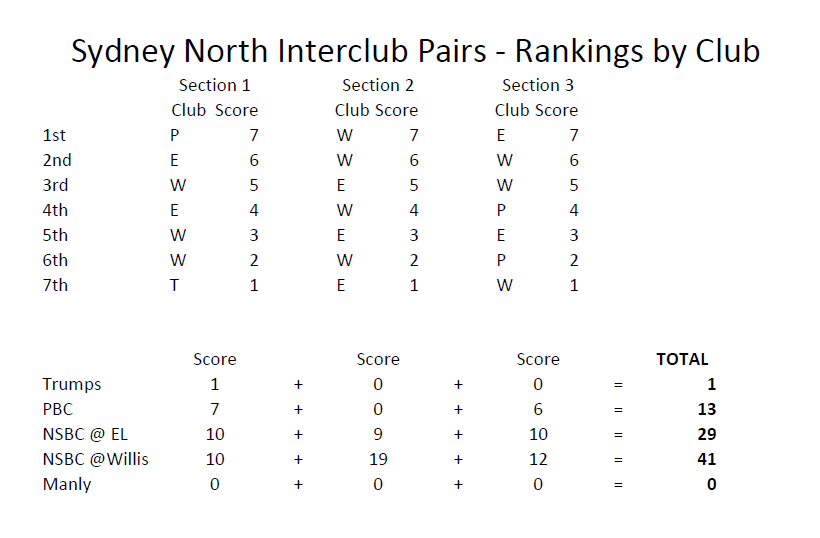 The East Lindfield club rooms were near capacity for the event